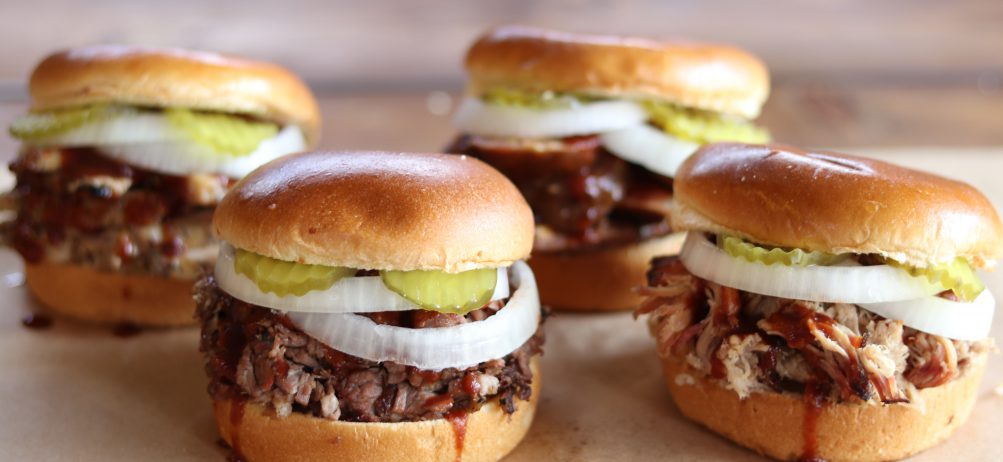 Barbecue Fans Herd to Dickey's Barbecue in Rockwall
(Rockwall, TX) Dickey's in Rockwall is throwing a barbecue celebration on Thursday, May 2 and Friday, May 3. Each day customers can enter to win a $500 Dickey's gift card with the winner announced on Friday.
Thursday, May 2:
Thursday sets the stage for an epic celebration with free giveaways of t-shirts, cookbooks and Dickey's Barbecue merchandise. Doors open at 11 a.m.
Friday, May 3:
Join KSCS for $1 Pulled Pork Big Barbecue sandwiches, $1 drinks and $1 desserts from 11 a.m. to 1 p.m. Dickey's will hold a drawing for free barbecue for an entire year, three winners will be chosen and one lucky guest will win a $500 gift card to Dickey's.
"Our experienced management team is ready to start serving the Rockwall community," said multi-unit owner Mo Afzal. "Dickey's in Rockwall is better than ever – We've given this location a fresh new interior and a new serving line so you can see all of the mouthwatering barbecue we offer."
Dickey's Barbecue in Rockwall is located at 2951 Ridge Road Suite 119 and the store phone number is 972.771.7205. Dickey's is open from 11 a.m. to 9 p.m. daily. Afzal currently owns and operates four other locations in Texas, including Arlington, Flower Mound, and two locations in Carrollton.