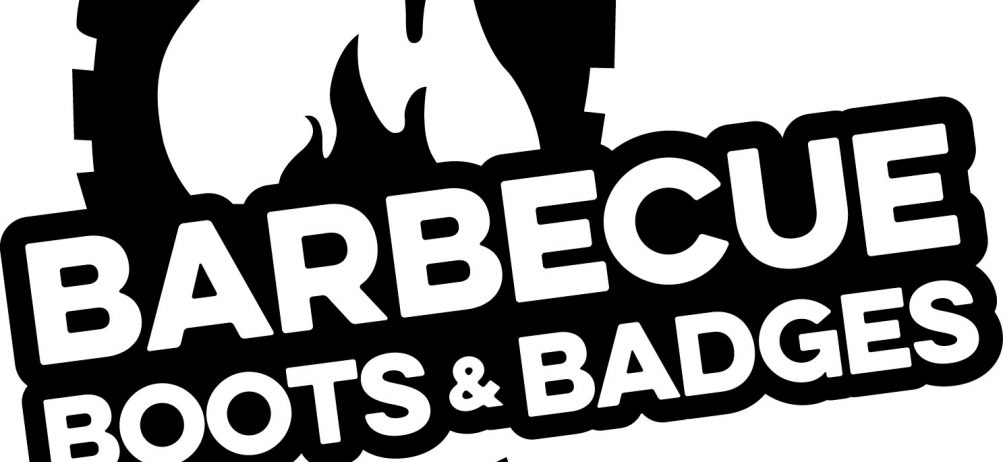 'Battle of the Pitmasters' Hosted by Barbecue, Boots & Badges Features Exciting Raffle Prizes, VIP Silent Auction and Free Barbecue for a Year
'
Dickey's Barbecue Pit celebrates 75th anniversary by hostingbarbecue cook-off to support charitable foundation
(Dallas, TX) On September 17 Dickey's Barbecue Pit's charitable foundation, Barbecue, Boots & Badges hosts its inaugural event featuring a barbecue showdown between pitmaster teams made entirely of first responders. Barbecue, Boots & Badges'mission is to support first responders and their families in their time ofneed. The event is in conjunction with Dickey's Barbecue Pit's 75thanniversary, and will include several raffle giveaways, a silent auction andfree barbecue for a year drawings every hour on the hour. Attendees can enjoylive music, food trucks, craft beer and a kids' area complete with interactive activities by Spark!, face painting and more. The barbecue contest will be judged by esteemedculinary experts including the barbecue man himself who will preside as headjudge, Myron Mixon. Other judges include Dan O'Malley, Rob Kyker and Chef JeffQuatraro. Event sales will benefit Barbecue, Boots & Badges.
Raffle prizes will include:
· Dove hunt in Argentina
· NASCAR dream vacation
· African safari for two, including $1300in trophy fees
VIP Silent auction items availableinclude:
· Seven-day oceanfront villa escape for10 people in Dominical, Costa Rica
· Six-day South African photo safari fortwo
· Five-day eco-luxury cabana cottageretreat for two on St. John, U.S. Virgin Islands
· Five-day private 50-foot yacht charterfor four in the U.S. Virgin Islands
Live bands:
· 10:30 a.m. – 12:00 p.m. – Dirty Echoes
· 12:00 p.m. – 1:30 p.m. – 96.3 KSCS livebroadcast
· 1:30 p.m. – 3:00 p.m. – South AustinMoonlighters
· 3:30 p.m. – 5:00 p.m. – Guy Forsyth
· 6:00 p.m. – 7:00 p.m. BreakingSouthwest (headliner)
The "Battle of the Pitmasters" will include several police and firefighterteams who will compete for first through third place and more than $10,000 in cashand prizes. A People's Choice Award will be chosen in the VIP Pavilion. Generaladmission tickets are $5. VIP tickets are available for $50, andinclude early admission, barbecue samples, craft beer tastings, an exclusivesilent auction and an invitation to vote for the People's Choice Award.
WHEN: Saturday, September 17
11:30 a.m. – 7:00 p.m.
VIP early admission begins at 10:30 a.m.
WHERE: NorthPark Center – Macy's parking lot
8687 North Central Expressway
Dallas, TX 75225
To learn more about the event and to purchase tickets, click here.
To find the Dickey's Barbecue Pit nearestyou, click here. Find Dickey's on Twitter, Facebook and Instagram.
About Dickey's Barbecue Restaurants, Inc.
Dickey'sBarbecue Restaurants, Inc., the nation's largest barbecue chain was founded in1941 by Travis Dickey with the goal of authentic slow-smokedbarbecue. Today, all meats are still slow smoked on-site in each restaurantliving up to the company tagline, "We Speak Barbecue." TheDallas-based family-run barbecuefranchise offers a quality selection of signature meats, home style sides,tangy barbecue sauce and free kids' meals every Sunday. The fast-casual concepthas expanded to more than 560 locations in 43 states. This year Dickey's wonfirst place on Fast Casual's "Top 100Movers and Shakers" and ranked in the top ten of Franchise Times' "Fast andSerious". Dickey's Barbecue Pit was recognized for the third year byNation's Restaurant News as a "Top 10 Growth Chain" and by Technomic as the"Fastest-growing restaurant chain in the country." For more information, visit www.dickeys.com or for barbecue franchiseopportunities call 866.340.6188.
'