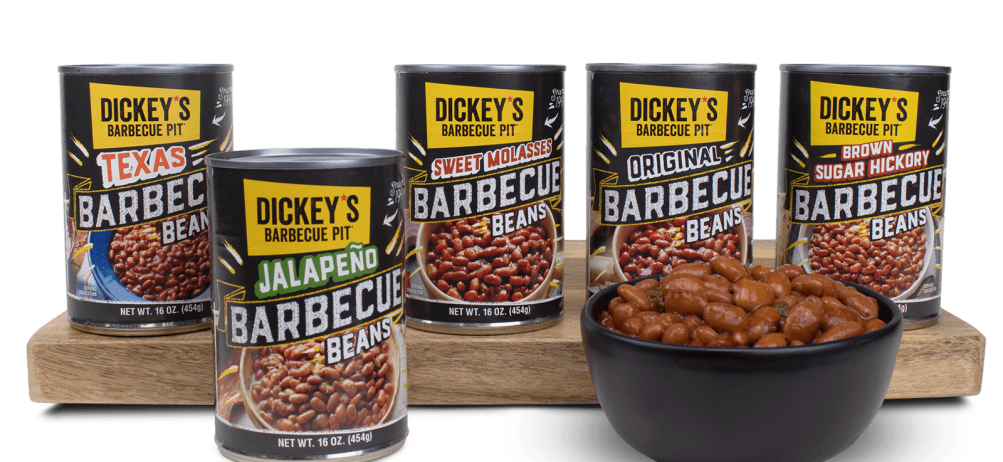 Dickey's Barbecue Beans Now Available in Homeland Grocery Stores
(Dallas, TX) Barbecue lovers can now enjoy Dickey's Barbecue Pit barbecue beans at their local Homeland grocery stores. Dickey's offers Original Barbecue Beans, Jalapeno Beans, Brown Sugar Hickory Beans and Sweet Molasses Beans in select Homeland locations.
"At every Dickey's Barbecue Pit location across the world, we focus on our guests and giving them the highest quality products available," says Laura Rea Dickey, CEO of Dickey's Barbecue Restaurants, Inc. "We are proud to have the opportunity to incorporate our delicious products in Homeland grocery stores and give barbecue fans our version of classic options when choosing their barbecue beans."
Dickey's Barbecue Pit beans are now available in 80 Homeland locations.