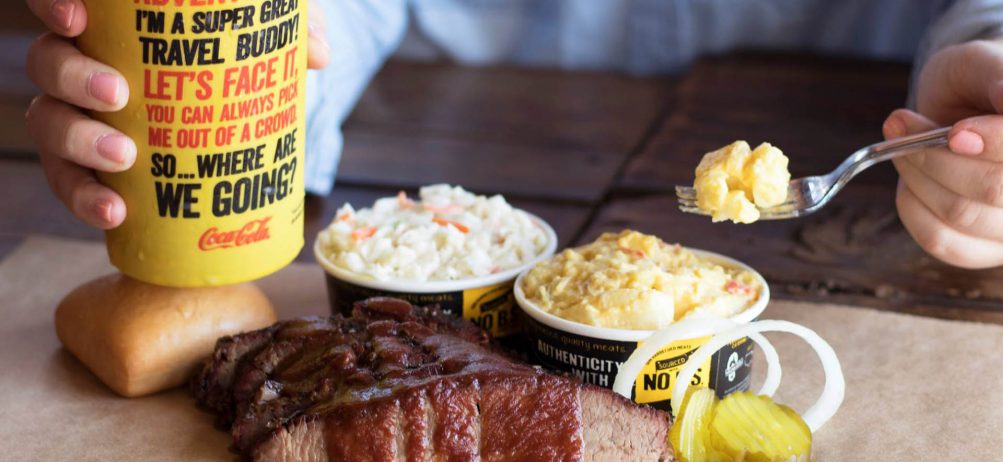 Dickey's Barbecue Coming Soon to Frederick
(FREDERICK, MD) Dickey's Barbecue Pit is heading to Frederick and bringing something unique to the area—authentic pit smoked barbecue! New owners Matt and Carla Chorley are eager to sign their lease in Frederick and begin their new chapter as Dickey's Barbecue franchise owners.
"I've always loved barbecue and when I found out Dickey's slow smokes their meats on-site every day—I became hooked on the concept," said Matt Chorley. "Other fast-serve barbecue franchises are not smoking their products on-site. We definitely appreciate Dickey's passion for authentic high quality barbecue."
Matt is originally from Washington State, but has lived in Maryland for the past 16 years. Prior to owning a Dickey's, he was the Senior Director of Operations at a Biotechnology company called the ATCC. Carla is originally from Ohio and used to be the Director of Operations at SeraCare Life Sciences in Frederick. Recently, Carla has been an active stay-at-home mother and volunteer at the local school. The Chorley's currently live in Boonsboro and have strong roots in Maryland and for the past 15 years, they have both been deeply involved in the Frederick business community.
"Frederick is going to love Dickey's," said owner Matt Chorley. "It's an authentic concept that is still family run and they offer a great support system to make sure our business is successful. We can't wait to get started!"
The Chorley's hope to sign a lease in the Frederick area within the month. The world's largest barbecue franchise is excited to be expanding in the area and currently has one location in Gambrills, Maryland.