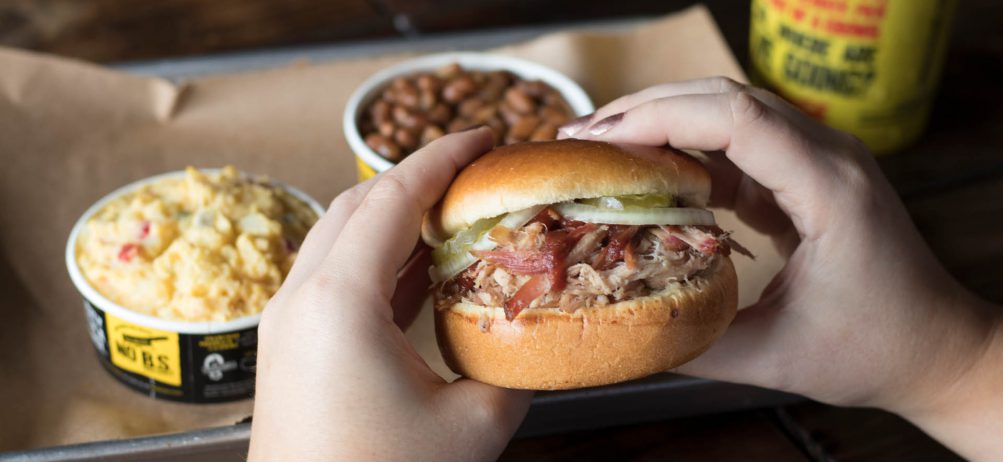 Dickey's Barbecue Parties in Duncanville
(Duncanville, TX) Dickey's Barbecue multi-unit owner, Mark Kerr is eager to throw a party at his Duncanville location on Friday, March 22 from 11 a.m. to 1 p.m. During the two hour event Dickey's will be serving $1 Pulled Pork Big Barbecue sandwiches and guests will have the chance to enter a raffle for free barbecue for a year; three winners will be chosen.
"I'm so happy that I not only run one successful Dickey's location, but two," said Kerr who also owns and operates the Dickey's in Cedar Hill. "I love being a part of the Dickey's family and enjoy serving my local community authentic pit smoked barbecue."
This restaurant is located at 106 East Highway 67. To keep up with all the exciting events and promotions going on at this location call 972.584.9099.
"Our Pulled Pork Big Barbecue sandwiches melt in your mouth and leave you wanting more," said Kerr. "I can't wait to see everyone on Friday for the big event."
Easter is right around the corner so why not let Dickey's do all the work and you take the credit. Dickey's is offering whole Barbecue Honey Ham and complete meals at every location. To find out more, visit your local Dickey's.