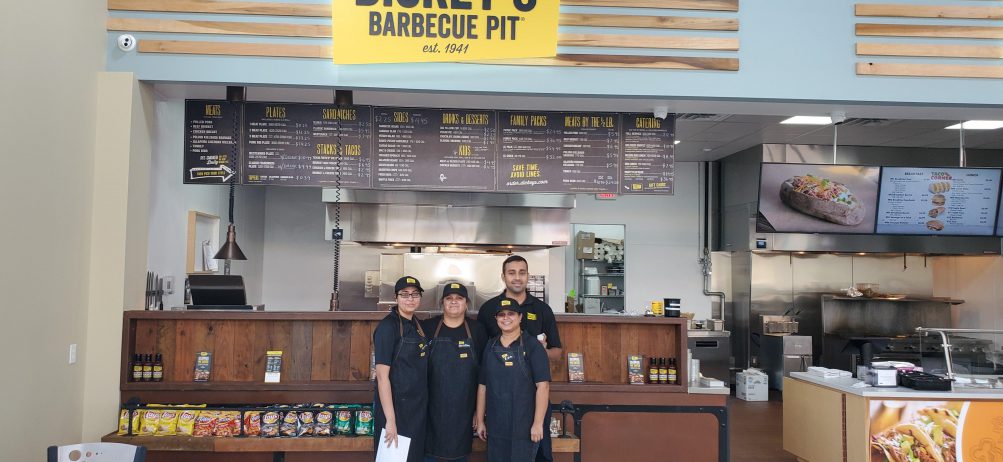 Dickey's Barbecue Pit Arrives in Katy, Texas
(Katy, TX) The authentic, Texas-style Dickey's Barbecue Pit plans to open its second Katy location Wednesday November 19th with a variety of grand opening specials including free barbecue for a year for two lucky guests.
"I'm excited to add delicious, slow-smoked barbecue to the other offerings I have available in the Katy area," says Riyaz Patel, the owner of the new Dickey's Barbecue Pit location.
Located off 29633 Highway Blvd, the new Dickey's Barbecue Pit in Katy will feature recipes passed down by generations including a variety of slow-smoked meats and savory sides that can be enjoyed in-store, at home or at the next big event. To celebrate Katy's newest barbecue joint, guests can stop by and enjoy $3 pulled pork classic sandwiches all month long.
About Dickey's Barbecue Restaurants, Inc.
Dickey's Barbecue Restaurants, Inc., the nation's largest barbecue chain was founded in 1941 by Travis Dickey. For the past 78 years, Dickey's Barbecue Pit locations across the nation have served guests Legit. Texas. Barbecue.™ At Dickey's, all our barbecued meats are smoked on-site in a hickory wood burning pit for up to 14 hours. The Dallas-based family-run barbecue franchise offers several slow-smoked meats and wholesome sides with 'No B.S. (Bad Stuff)' included. The fast-casual concept has expanded worldwide with 2 international locations in the UAE and operates over 500 locations in 44 states. In 2016, Dickey's won first place on Fast Casual's "Top 100 Movers and Shakers" list and was named a Top 500 Franchise by Entrepreneur in 2018. Dickey's Barbecue Pit has also been recognized by Franchise Times, The Wall Street Journal, QSR Magazine, Forbes Magazine and Nation's Restaurant News. For more information, visit www.dickeys.com.