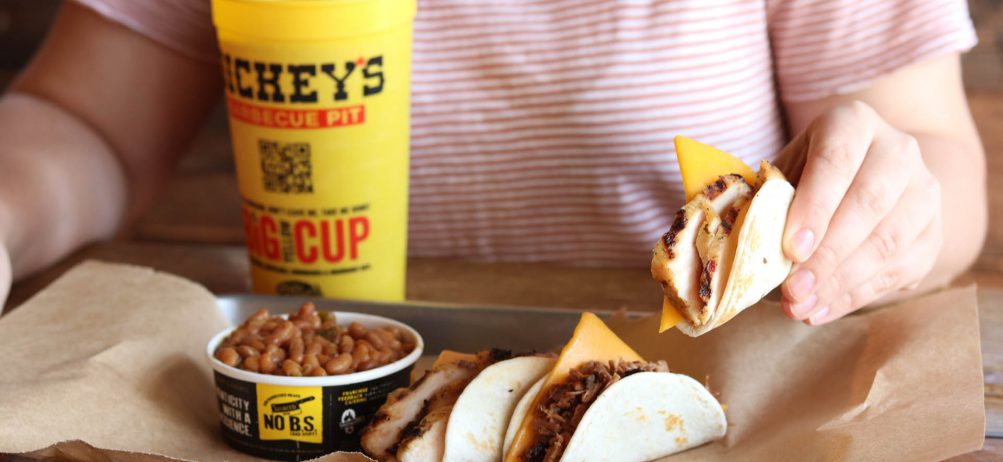 Dickey's Barbecue Pit Brings Slow Smoked Texas Barbecue to Brentwood
(Brentwood, TN) John Clark has always dreamed about being his own boss and on Thursday, June 19 at 11 a.m., Clark's wish will be granted when he opens his first Dickey's Barbecue Pit in Brentwood. The new location kicks off with a three-day grand opening celebration where the first 50 dine-in guests receive gift cards worth up to $50.
"Many folks know Dickey's Barbecue and are excited to have a location here in town," said local owner John Clark. "Once everyone gives our Texas-style pit smoked meats and home-style sides a try and experiences the quality and unique flavors we offer – the word will spread quickly!"
Friday, the party continues with radio station 105.9 The Rock onsite from 11 a.m. to 1 p.m. This location will be serving $2 pulled pork barbecue sandwiches. Also, one lucky winner will be chosen for a $500 gift card and three winners will receive free barbecue for an entire year. Saturday, the new Dickey's Barbecue Pit will offer all day merchandise giveaways.
Clark spent 25 years climbing the corporate ladder before landing in his dream job as a Dickey's Barbecue Pit franchisee. The new Dickey's Barbecue Pit in Brentwood is located at 8113 Moores Lane, Suite 1900 and the phone number is 615.622.2818. Keep up with this newest location on Facebook.