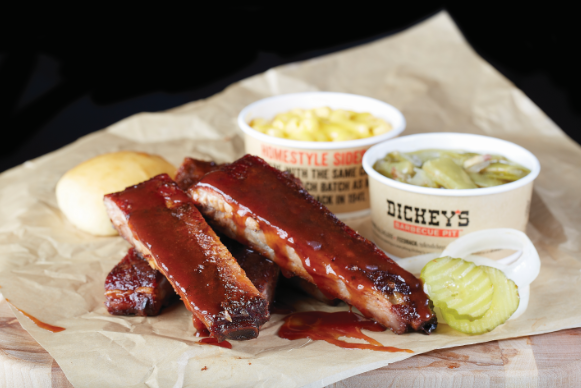 Dickey's Barbecue Pit Expands In Northeast United States
NewDickey's location slated to open in Somerset, New Jersey
---
(Somerset, NJ) Dickey's Barbecue Pitis known for their delicious, Texas-style barbecue as well as making theAmerican Dream come to life.
Himanshu Patel, former engineer turned entrepreneur, moved to theUnited States in 1990 with his wife from his home country of India. Patel andhis wife moved to New Jersey, where he began working as an engineer. Afterworking for 25 years, Patel decided it was time to take on the next step of hisAmerican Dream. Deciding that he wanted to forge a new path for himself and hisfamily, he learned about the Dickey's brand from a current franchisee andfriend. "I wanted to do something for myself, something that will benefit myfamily's future," says Patel. "Owning my own business is something that I havealways wanted to do, and now I am finally doing it."
This will be the second Dickey's Barbecue Pit in the state of NewJersey, and the barbecue brand is growing rapidly throughout the northeast.Patel has plans to open more locations throughout the state and bring theresidents of New Jersey a new fast casual dining option, authentic,slow-smoked, Texas barbecue.
"Dickey's is expanding rapidly nation-wide and we look forward tohaving a stronger presence in the northeast," says Roland Dickey, CEO ofDickey's Barbecue Pit, Inc. "We are proud to serve authentic, Texas-stylebarbecue throughout the nation and eventually the world."
Dickey's currently has 20 stores throughout both Pennsylvania and NewYork, and has plans to further expand in the northeast.
For more information about franchising with Dickey's click here or call 866-340-6188.
To find the Dickey's Barbecue Pit nearest you, click here.
Find Dickey's on Twitter, Facebook and Instagram.
About Dickey's Barbecue Restaurants, Inc.
Dickey'sBarbecue Restaurants, Inc., the nation's largest barbecue chain was founded in1941 by Travis Dickey with the goal of authentic slow-smokedbarbecue. Today, all meats are still slow smoked on-site in each restaurantliving up to the company tagline, "We Speak Barbecue." The Dallas-based family-run barbecue franchise offers a quality selection of signature meats, home style sides,tangy barbecue sauce and free kids' meals every Sunday. The fast-casual concepthas expanded to more than 560 locations in 43 states. This year Dickey's wonfirst place on Fast Casual's "Top 100 Movers and Shakers" and ranked in the top ten ofFranchise Times' "Fast and Serious." Dickey's Barbecue Pit wasrecognized for the third year by Nation's Restaurant News as a "Top 10 GrowthChain" and by Technomic as the "Fastest-growing restaurant chain in the country."For more information, visit www.dickeys.com or for barbecue franchiseopportunities call 866.340.6188.
###