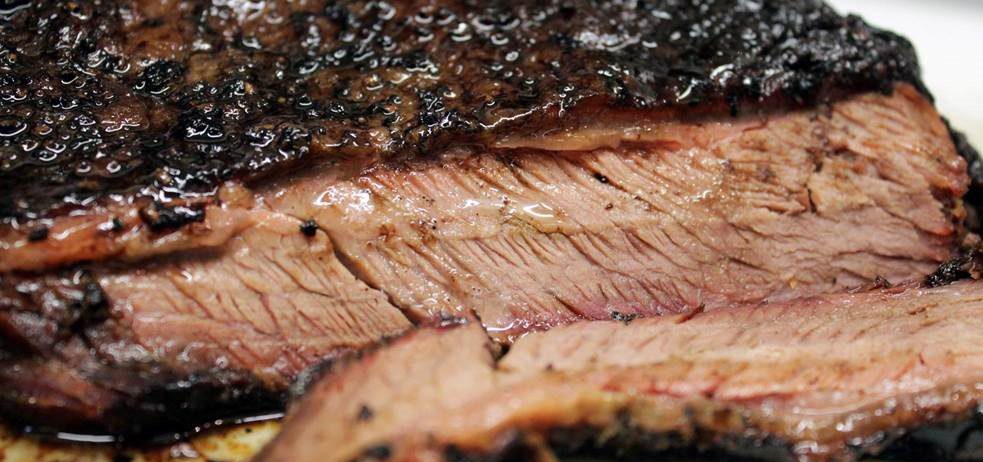 Dickey's Barbecue Pit Expands The Family Business In The Big Apple 
'
The new Dickey'sBarbecue Pit will bring more Texas-style barbecue to New York in early 2017
---
(Kingston,NY) Dickey's Barbecue Pit will continue its expansion in the northeast with anew location in Kingston, NY. Dickey'sBarbecue Pit, a southern favorite, has been serving slow-smoked,Texas-style barbecue as a family for the past 75 years around the nation. Dickey'sis proud to have owners like Daniel Terlizzi who want to continue and expandthe family business. This third Dickey's location in New York is slated to openin Spring 2017,.
"The Dickeyfamily congratulates Daniel Terlizzi on opening his Dickey's Barbecue Pitlocation, and we look forward to opening more stores with him in the future,"says Roland Dickey, Jr., CEO of Dickey's Barbecue Restaurants, Inc. "Dickey'shas grown rapidly over the past 75 years and we are proud that we havecontinuously served delicious, slow-smoked barbecue throughout the nation"
Born andraised in New Jersey, Daniel Terlizzi is a family man above all else. Terlizzihas been a part of his family's dance apparel business his whole life, anddecided that it was time to venture out and start a business of his own. Thisnew Dickey's location will be a true family business with the involvement ofTerlizzi's three children. In the future, he hopes to open three more stores inthe area so each of his children have the opportunity to run a store of theirown. "I want to give each of my kids the stepping stones of the business andsee what amazing things they do with it, and I believe Dickey's is the perfectplace to do that," says Terlizzi.
To learnmore about franchising with Dickey's, visit www.dickeys.com/franchise or call866-340-6188.
To find theDickey's Barbecue Pit nearest you, click here.
Follow Dickey's onTwitter, Facebook and Instagram.
About Dickey's Barbecue Restaurants, Inc.
Dickey's Barbecue Restaurants, Inc., the nation's largest barbecue chainwas founded in 1941 by Travis Dickey with the goal of authenticslow-smoked barbecue. Today, all meats are still slow smoked on-site in eachrestaurant living up to the company tagline, "We Speak Barbecue." TheDallas-based family-run barbecuefranchise offers a quality selection of signature meats, home style sides,tangy barbecue sauce and free kids' meals every Sunday. The fast-casual concepthas expanded to more than 560 locations in 43 states. This year Dickey's wonfirst place on Fast Casual's "Top100 Movers and Shakers" and ranked in the top ten of Franchise Times' "Fastand Serious." Dickey's Barbecue Pit wasrecognized for the third year by Nation's Restaurant News as a "Top 10 GrowthChain" and by Technomic as the "Fastest-growing restaurant chain in thecountry." For more information, visit www.dickeys.comor for barbecue franchise opportunities call 866.340.6188.
###