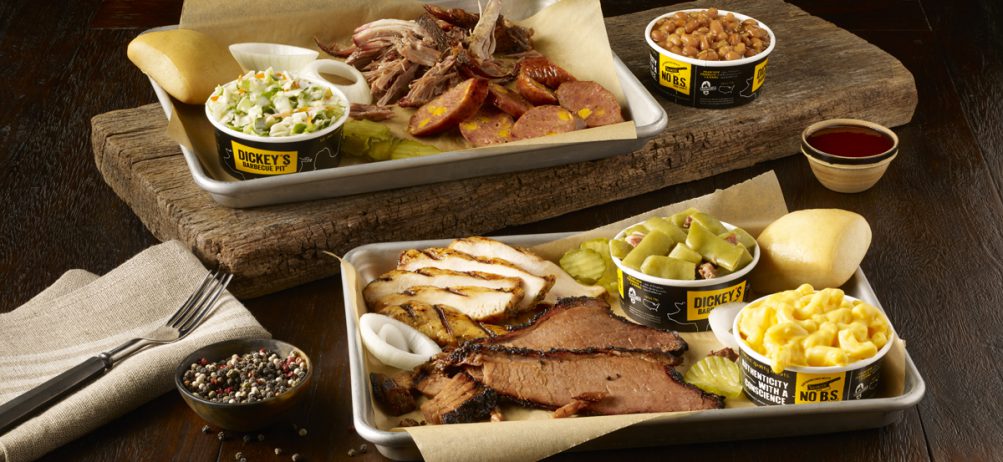 Dickey's Barbecue Pit in Bakersfield, CA Gives Back To First Responders
(Bakersfield, CA) The Dickey's Barbecue in Bakersfield is saying thank you to those on the front line by offering 25% off to first responders in uniform .
All first responders in uniform including, police officers, firefighters, emergency response teams and medical professionals are encouraged to stop by the Dickey's Bakersfield location on 3505 Coffee Road for 25% off their to-go meal.
"We want to show our appreciation to the brave men and women who are serving our community during this difficult time," says Shana Braly Owner/Operator of the Dickey's in Bakersfield.
In addition, the Dickey's in Bakersfield is offering free delivery through the end of April for guests who order online at dickeys.com or through the Dickey's Barbecue Pit app .
The Bakersfield location is open from 11:00 a.m. to 7:00 p.m. every day and offers a variety of slow-smoked meats and wholesome sides available for pick-up, curbside to-go and delivery. The store's phone number is (661) 218-8003 and can be found on the Dickey's Barbecue Pit Bakersfield Facebook page.
About Dickey's Barbecue Restaurants, Inc.
Dickey's Barbecue Restaurants, Inc., the world's largest barbecue concept, was founded in 1941 by Travis Dickey. For the past 79 years, Dickey's Barbecue Pit has served millions of guests Legit. Texas. Barbecue.™ At Dickey's, all our barbecued meats are smoked on-site in a hickory wood burning pit. Dickey's proudly believes there's no shortcut to true barbecue and it's why they never say bbq. The Dallas-based family-run barbecue franchise offers several slow-smoked meats and wholesome sides with 'No B.S. (Bad Stuff)' included. The fast-casual concept has expanded worldwide with 2 international locations in the UAE and operates over 500 locations in 44 states. In 2016, Dickey's won first place on Fast Casual's "Top 100 Movers and Shakers" list and was named a Top 500 Franchise by Entrepreneur in 2018. Dickey's Barbecue Pit has also been recognized by Fox News, Franchise Times, The Wall Street Journal, QSR Magazine, Forbes Magazine and Nation's Restaurant News. For more information, visit www.dickeys.com.