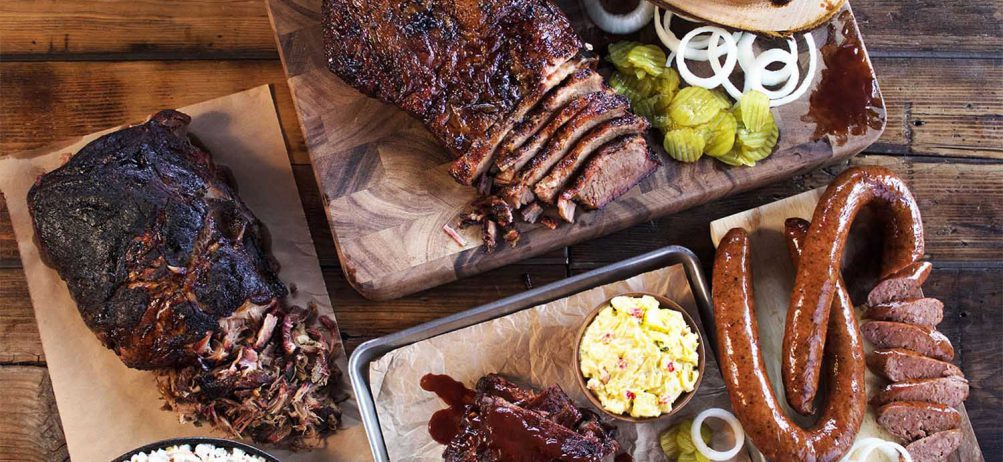 Dickey's Barbecue Pit in Forney Celebrates with Three Day Barbecue Bash
(Forney, TX) On Thursday, May 14 at 11 a.m., Sarab Shwani will achieve her dream of owning her own restaurant when she opens Dickey's Barbecue Pit in Forney at the Mustang Crossing Plaza. To celebrate, the fast casual barbecue joint is hosting a three day barbecue bash where three lucky guests will win free barbecue for an entire year.
"Our grand openings are a way to get the community excited," said Roland Dickey, Jr., CEO of Dickey's Barbecue Restaurants, Inc. "It's great to see our expansion in the Forney area and I look forward to the success of Sarab."
Three-day grand opening includes:
Thursday, the new barbecue option offers the first 50 guests gift cards worth up to $50.
Friday, guests can feed their cravings with $2 pulled pork sandwiches and radio station 96.3 KSCS will be on-site from 11 a.m. to 1 p.m. One lucky winner will receive a $500 gift card and three winners will win free barbecue for an entire year.
Saturday, guests can grab t-shirts, sunglasses, koozies and more all day giveaways.
"I can't wait to fulfill my dream of owning my own restaurant," said first time franchise owner, Sarab Shwani. "After doing my research, Dickey's Barbecue pit was one of the best family oriented restaurant franchises out there."
Prior to opening Dickey's Barbecue Pit, Shwani was a senior analyst for the Department of Defense. The new store in Forney is located at 450 FM 548, Suite 112 and the number is 972.552.9520.