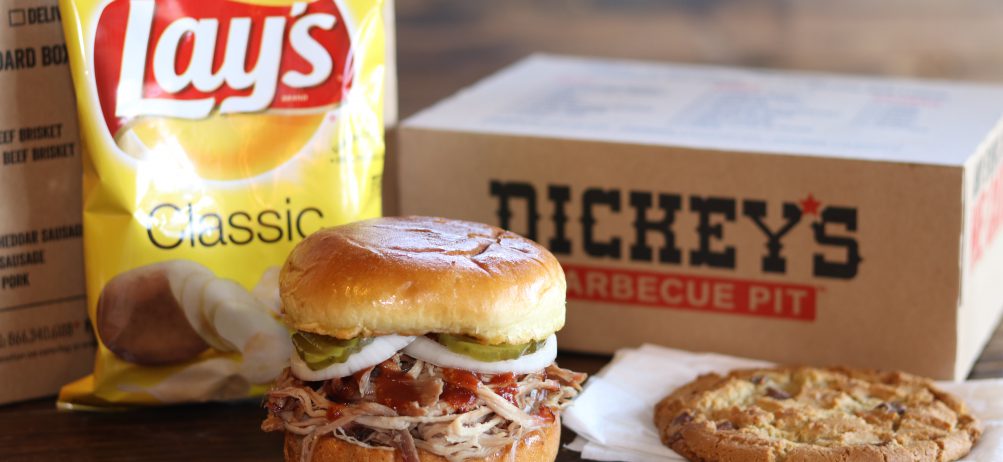 Dickey's Barbecue Pit in Germantown Celebrates Customer Appreciation Event Thursday
(Germantown, MD) On Thursday, July 31 at 11 a.m., Dickey's Barbecue Pit in Germantown will celebrate with a three day customer appreciation event. Thursday kicks off with the first 100 guests receiving free quarter plate cards.
On Friday, the first 100 guests will receive a big yellow cup. Saturday, customers can stop by for radio station 99.9 Free Country from noon to 2 p.m. when three winners will receive free barbecue for an entire year. This location will also be serving $2 pulled pork barbecue sandwiches. Dickey's Barbecue will offer all day merchandise giveaways during all three days.
"I'm excited to have an opportunity to celebrate with our guests and reward their loyalty," said multi-unit owner, Jim Hickin. "I hope everyone comes out to celebrate and 'm especially looking forward to meeting the people of Germantown."
The owner, Jim Hickin is an experienced Dickey's Barbecue Pit team member whose past experience includes roles as general manager of the Dickey's Barbecue Pit in Cortland, New York which he now owns. Hickin hopes to own as many as 10 Dickey's Barbecue Pit locations in the future. The new Dickey's Barbecue Pit in Germantown is located at 18056 Mateny Road and the phone number is 240-801-4570.