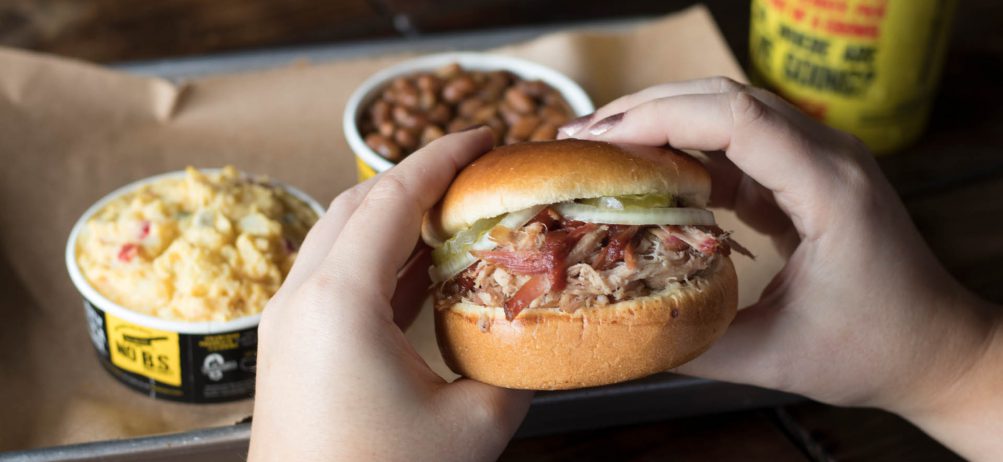 Dickey's Barbecue Pit Kicks off New Location in Myrtle Beach
On Friday, customers will enjoy a day of giveaways. The party continues on Saturday with $2 Pulled Pork Big Barbecue sandwiches from noon to 2 p.m. and a special appearance by Gator 107.9. There will be a drawing for a $500 gift card good at Dickey's Barbecue Pit. "We can't wait to celebrate opening with the Myrtle Beach community," said owner Dennis Farmer. "There is nothing like Dickey's Barbecue Pit in the area and we know customers will love our slow smoked barbecue." Farmer brings an extensive background in restaurant management to the Dickey's Barbecue brand. He spent 12 years with Boulineaus as a General Manager and the last 14 years with Coca-Cola in management. This new restaurant is located at 3735 Oleander Drive off of Highway 17 at 38 Avenue North. The store phone number is 843-839-0209. For information on this local restaurant, check out their Facebook.
(Myrtle Beach, SC) On Thursday, August 29 at 11 a.m. the new Dickey's Barbecue Pit in Myrtle Beach will open its doors and the first 50 dine-in customers who purchase an item on that day will receive a Dickey's gift card fully loaded with up to $50.