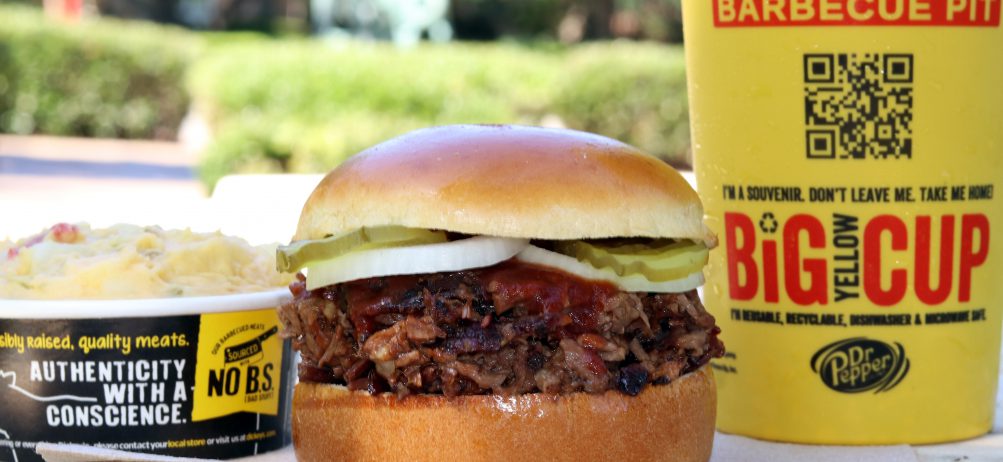 Dickey's Barbecue Pit Named Number Four in 2015 Fast Casual Top 100 Movers & Shakers list
(CHICAGO) FastCasual.com's editorial team has released its annual list of the industry's most significant brands and trends, awarding Dickey's Barbecue Pit the number four spot. Last year Dickey's Barbecue Pit was name number 40. The 2015 Fast Casual Top 100 Movers & Shakers publication is now available for download, and comes after an awards gala last night in Chicago, timed to coincide with the National Restaurant Association tradeshow. Dickey's Barbecue CEO, Roland Dickey, Jr. was also a panelist on the Franchise Operator's Panel at the show on Saturday.
"It's an honor to be recognized in our industry amongst these great brands," said Roland Dickey, Jr., CEO of Dickey's Barbecue Restaurants, Inc. "This year we hit a milestone with our 500th locations, launched our own charity, brought on some great leaders and introduced our new line of potato chips."
This year's list included 75 brands in which judges narrowed down from a pool of 900 nominations from FastCasual.com readers. Criteria included innovation, growth, social responsibility and overall contribution. The last 25 spots on the list went to the year's most influential menu and technology trends, as well as the industry's most innovative marketing campaigns.
"The idea behind our Movers and Shakers list is to recognize brands that are going beyond simply generating positive sales and unit growth," said Cherryh Butler, managing editor of FastCasual.com. "The process has a bit more subjectivity to it — to identify brands that are taking big risks and making fundamental changes that could dramatically shake up the fast casual status quo."