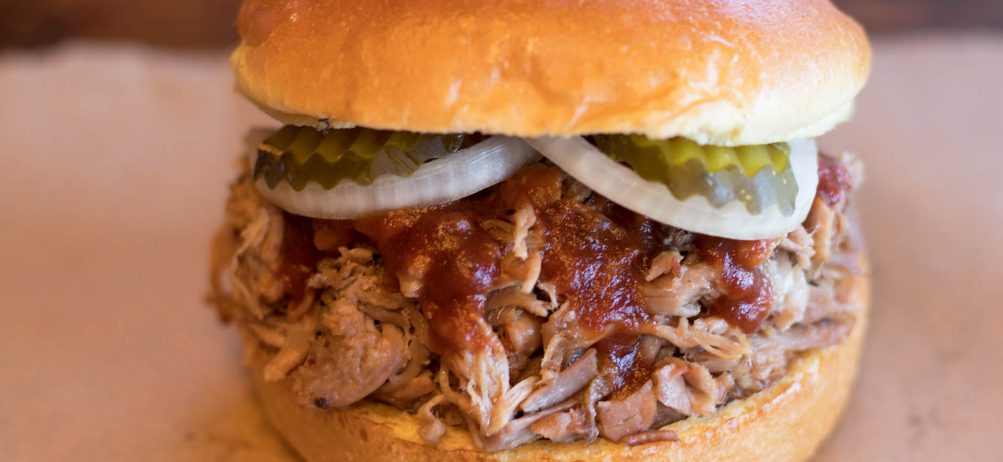 Dickey's Barbecue Pit Opens Thursday in Tucson
Dickey's Barbecue Pit Three-Day Grand Opening Includes $2 Sandwiches, Free Barbecue for a Year and Gift Card Giveaways
(Tucson, AZ) Tucson gets another Dickey's Barbecue Pit this weekend with a three-day grand opening celebration starting Thursday. The first 50 guests will receive gift cards worth up to $50 each. The festivities continue throughout the weekend with $2 pulled pork sandwich specials, and three guests will receive free barbecue for a year! To find the Dickey's Barbecue Pit nearest you, click here.
"Arizona has become a great market for Texas-style, slow-smoked barbecue," says Roland Dickey, Jr., CEO of Dickey's Barbecue Restaurants, Inc. "The Dickey family congratulates David Wirth on the opening of his second store."
The three-day grand opening includes:
Thursday, October 22 kicks off with the first 50 guests receiving gift cards worth up to $50.
Friday, October 23 radio station KIIM 99.5 will be on-site from 11:00 am – 1:00 pm and the new store will serve guests a barbecue bargain with $2 pulled pork sandwiches. One lucky winner will be chosen for a $500 gift card and three winners will receive free barbecue for an entire year.
Saturday, October 24 guests can grab Dickey's Barbecue goodies with all day merchandise giveaways.
Wirth graduated with a degree in Mechanical Engineering, but has always had a penchant for food service. Having worked in his father's hot dog cart as a young man, his career has gone full circle with the opening of successful Dickey's Barbecue Pit franchises. "The Tucson community loves great quality food at affordable prices," Wirth says. "Already the stores in the area are great local hang-out spots, and I look forward to continuing to serve the community."
The new Dickey's Barbecue Pit in Tucson is located at 5250 E. 22nd Street, Tucson, AZ 85711. The phone number is 520-729-4227.
Find Dickey's on Twitter, Facebook and Instagram.
About Dickey's Barbecue Restaurants, Inc.
Dickey's Barbecue Restaurants, Inc., the nation's largest barbecue chain was founded in 1941 by Travis Dickey with the goal of authentic slow smoked barbecue. Today, all meats are still slow smoked on-site in each restaurant living up to the company tagline, "We Speak Barbecue." The Dallas-based family-run barbecue franchise offers a quality selection of signature meats, home style sides, tangy barbecue sauce and free kids' meals every Sunday. The fast-casual concept has expanded to over 500 locations in 43 states. This year Dickey's Barbecue was recognized for the third year by Nation's Restaurant News as a "Top 10 Growth Chain" and by Technomic as the "Fastest-growing restaurant chain in the country." For more information, visit www.dickeys.com or for barbecue franchise opportunities call 866.340.6188.