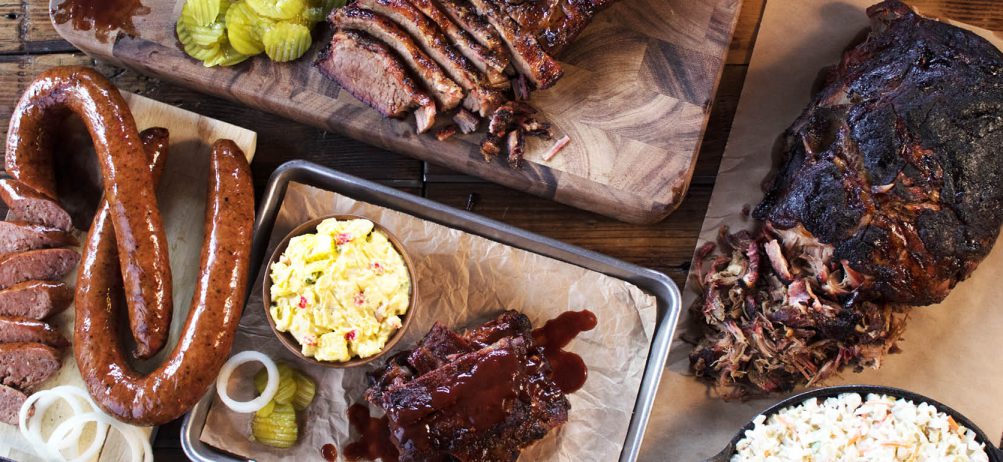 Dickey's Expands in Arizona With Local Franchisee
'
(Mesa, AZ) Apache Junction, Gilbert, Mesa and QueenCreek, AZ will be home to four new Dickey's Barbecue Pit locations under theownership of current franchisee Sam Beydoun beginning late 2018.
With an extensive background in the gas stationindustry, Sam is eager to embark on a new adventure encompassing his love forbusiness and slow-smoked barbecue. His first Dickey's location opened in lateDecember and is attached to an Arco Gas Station that he owns. The four Dickey'slocations that are under development will differ from the first, following amore traditional construction concept.
"I was originally drawn to Dickey's for theirpassion and expertise of real, Texas barbecue as well as their clean,contemporary concept," says Sam. "I look forward to the opportunity of servingthe people in my community slow-smoked barbecue and making Dickey's a staple inmy area." Sam's values align perfectly with that of Dickey's Barbecue Pit byputting the community first while always focusing on serving slow-smokedbarbecue.
"At Dickey's, our primary focus is to serve folksauthentic, Texas-style barbecue," says Laura Rea Dickey, CEO of Dickey'sBarbecue Restaurants, Inc. "With owners who are passionate about the art ofgreat barbecue, such as Sam, the Dickey's brand will continue to grow and servebarbecue lovers nationwide."
To learn more about franchising with Dickey's, visit Dickey's franchising page or call866-340-6188.
About Dickey's BarbecueRestaurants, Inc.
Dickey's Barbecue Restaurants, Inc., the nation's largest barbecuechain, was founded in 1941 by Travis Dickey. Today, all meats are still slowsmoked on-site in each restaurant. The Dallas-based family-run barbecuefranchise offers several slow-smoked meats and home style sides with 'No B.S.(Bad Stuff)' included. The fast-casual concept has expanded to more than 550locations in 44 states. In 2016, Dickey's won first place on Fast Casual's"Top 100 Movers and Shakers" list and in 2017 again won a top 10 onthe list. Dickey's Barbecue Pit has also been recognized by EntrepreneurMagazine, Franchise Times, and Nation's Restaurant News. For more information,visit www.dickeys.com.
###
'