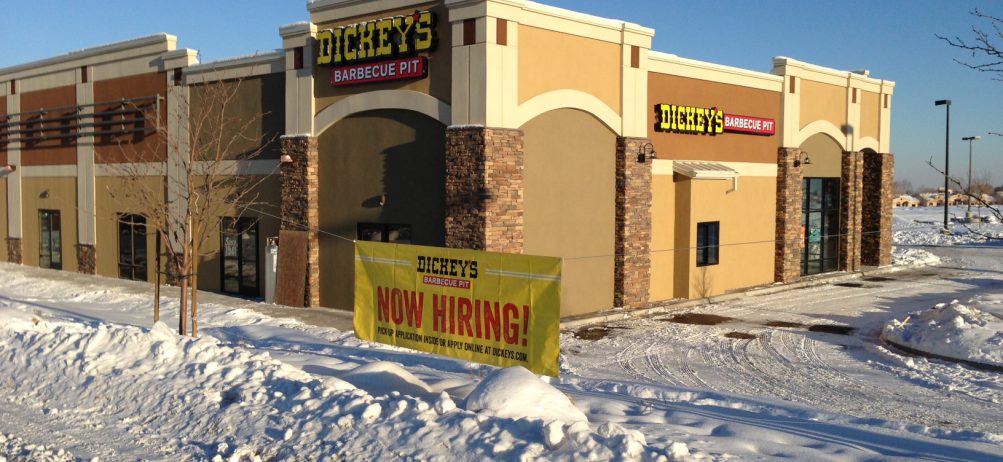 Dickey's Multi-Unit Franchise Owner Takes Over Utah
(Vernal, Utah) Owning one restaurant is a huge undertaking, owning eleven just seems impossible. Dickey's milti-unit franchise owner, John Thomson, is proving the impossible possible. Thomson is opening his eleventh Dickey's Barbecue Pit this week in Vernal. The new location will open this Thursday, January 24 and the first 100 customers will receive a free Pulled Pork Big Barbecue sandwich.
"Since I joined Dickey's, it has been a dream come true," said Dickey's multi-unit franchise owner, John Thomson. "I'm passionate about the brand and I enjoy serving communities across Utah authentic pit smoked barbecue."
Since Thomson began his career with Dickey's he hasn't stopped. Recently, Thomson became the Area Developer for Utah and Colorado and currently has eight stores in development in Utah, Colorado and Idaho, such as Sandy, Logan, Denver, Aurora, Pocatello, Twin Falls, and several others.
"John is a determined and enthusiastic owner," said Roland Dickey, Jr., president and CEO of Dickey's Barbecue Restaurants, Inc. "We're proud to have him on our team and taking the lead in expanding our brand across Utah."
This new location is located off of I-40, in front of Lowe's at 2085 W. Highway 40, Suite A and the store phone number is 435-789-9227.