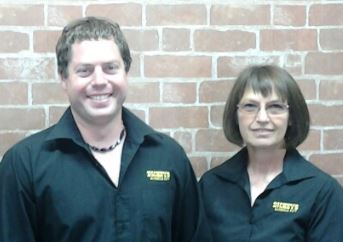 Dickey's Opens New Location in Oregon
'
(Pendleton, OR) Dickey's Barbecue Pit is expanding across the country and will open a new location in Oregon on Thursday, August 15. On Thursday, the first 50 customers will receive a Dickey's gift card fully loaded with up to $50.
"We've always wanted to own a business together and Dickey's is the perfect opportunity," said Shawn Pace, who owns and operates this location with his mom Roalynn. "Dickey's offers authentic slow smoked food, a family-friendly appeal and we hope our restaurant feels like home to our guests."
Shawn Pace attended Oregon State University and was in the United States Army as a Calvary Scout.  Roalynn Pace just retired from Eastern Oregon Correctional Institution.
"It's amazing to see how many people are excited that Dickey's Barbecue is coming to Pendleton," said Shawn Pace. "The response we've had so far has been great and we can't wait to share our slow-smoked barbecue with our community."
On Friday, the first 100 customers will receive a cup of Miss Ollie's Tea, plus many additional giveaways. On Saturday, the party kicks in to high gear with an appearance by KWHT radio station and $2 Pulled Pork Big Barbecue sandwiches from noon to 2 p.m.
The new Dickey's Barbecue Pit is located on exit 209 off of I-84, at 715 Southgate. For more information, call 541-276-6162.