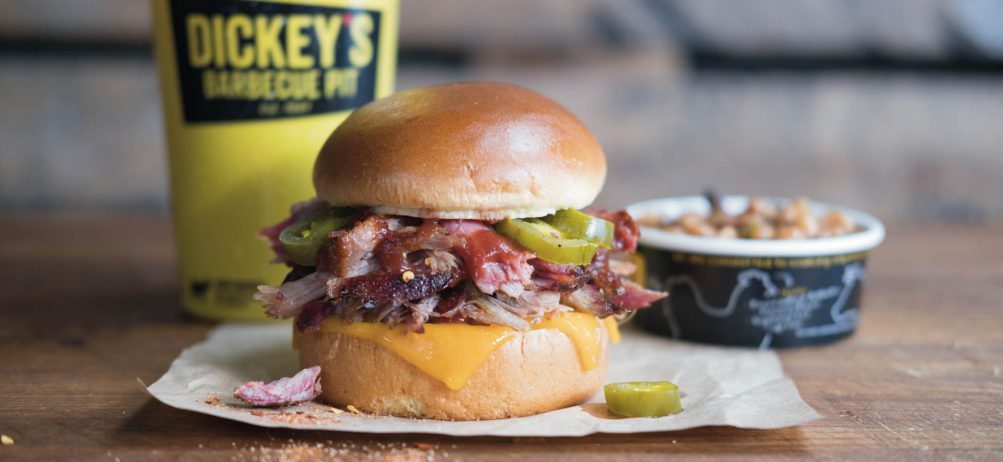 Dickey's Slow Smoked Barbecue for Just One Dollar
(Winchester, VA) Dickey's Barbecue in Winchester is throwing a grand opening event on Thursday, June 27 from 11 a.m. to 1 p.m. Customers will enjoy mouthwatering Pulled Pork Big Barbecue sandwiches for just one dollar.
"Since we opened in April, the Dickey's brand and our authentic barbecue have been well received," said local owner Maricela Messner. "We're excited to be a part of this great community."
Join Q102 at the event where three lucky customers will walk away winners of free barbecue for an entire year. The restaurant is located 2524 South Pleasant Valley Road, next to Cold Stone Creamery and the store phone number is 540-665-1000.
"We're thrilled to be expanding our brand across the East Coast," said Roland Dickey, Jr., CEO and president of Dickey's Barbecue Restaurants, Inc. "We currently have four locations in Virginia and one coming soon to Fairfax."
Since 1941, the nation's largest barbecue franchise has offered free kids meals every Sunday and affordable family packs designed to bring the whole family together for dinner. Family packs come with a choice of two meats, three medium sides, six rolls and Dickey's famous barbecue sauce.