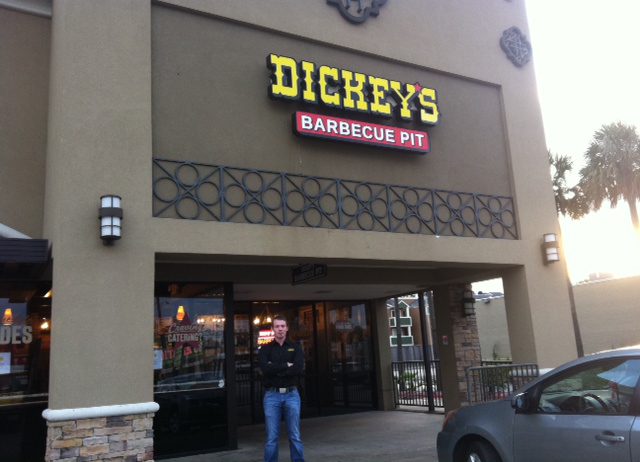 Dickey's Wins Over the Hearts of Houston
' (Houston, TX) Dickey's Barbecue is adding to its Texas fleet in the Houston Galleria area. Dickey's Barbecue Pit will open its doors on Friday, January4 and the first 100 customers will receive a free Pulled Pork Big Barbecue sandwich.
"We are huge barbecue fans so Dickey's was a perfect fit for us," said new franchise owner Jefferson Carroll Langham, Jr. "Dickey's offers a sound business concept along with a well-run franchise system that made us very excited to join the concept."
Prior to owning a Dickey's, Langham, Jr. was a property manager for his family's real estate firm. He grew up in the small town of Rice, Texas before moving to the Houston area when he was 18 years old.
"I'm thrilled to be joining Houston's thriving business community and to have the opportunity to help provide jobs to the local people," said Langham, Jr.
This store is located in Houston's Galleria area right on the main drag of Westheimer Road, just minutes from the Galleria Mall.
Since 1941, the world's largest barbecue franchise has offered free kids meals every Sunday and affordable family packs designed to bring the whole family together for dinner. Family packs come with a choice of two meats, three medium sides, six rolls and Dickey's famous barbecue sauce.