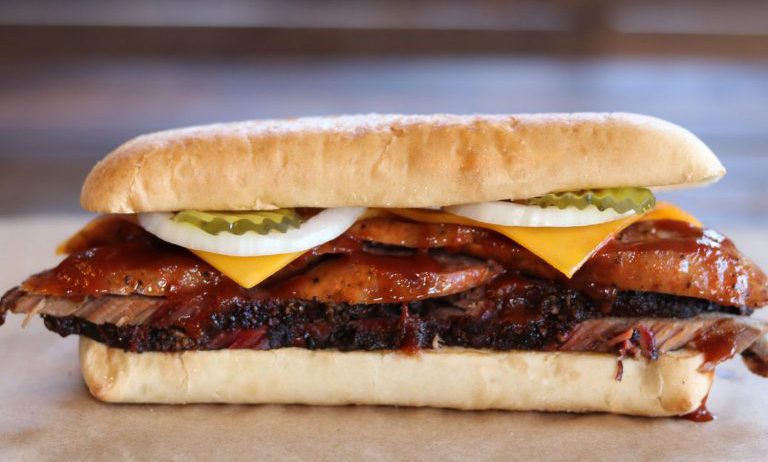 Entrepreneur and Barbecue Lover Brings Texas-Style Barbecue to Georgia
'
(Smyrna, GA) Dickey's Barbecue Pitcontinues growth in the Peach State with a new Smyrna location slated to openin Spring 2018. The new location will be owned by new Dickey's franchisee BenKessie, a Georgia Tech alum and passionate barbecue lover.
"At Dickey's Barbecue Pit, we pride ourselves on serving each and everyguest authentic, Texas-style barbecue," says Laura Rea Dickey, CEO of Dickey'sBarbecue Restaurants, Inc. "With new franchisees such as Ben Kessie that trulylove the brand we can continue our growth and more importantly continue servingour guests delicious barbecue."
Kessie spent years eating at Dickey's Barbecue Pit and made the brand apart of his family's holiday by catering Dickey's for Thanksgiving every year.With a passion for barbecue, he decided it was time to invest in a barbecuejoint of his own. After researching other franchising concepts, Kessie found ahome in Dickey's Barbecue Pit.
"The Dickey's Barbecue Pit model is unlike anything I have ever seen,"said Kessie. "I have traveled all over the country looking at barbecue conceptsand Dickey's was by far the best choice for me."
To find the location nearestyou, click here. Find Dickey'son Facebook, Instagram and Twitter.
About Dickey's Barbecue Restaurants, Inc.
Dickey's Barbecue Restaurants, Inc., the nation's largest barbecue chainwas founded in 1941 by Travis Dickey. Today, all meats are still slowsmoked on-site in each restaurant. The Dallas-based family-run barbecue franchise offersseveral slow-smoked meats and home style sides with 'No B.S. (BadStuff)' included. The fast-casual concept has expanded to nearly 600locations in 44 states. In 2016, Dickey's won first place on Fast Casual's"Top 100 Movers and Shakers" list and in 2017 again wona top 10 on the list. Dickey's Barbecue Pit has also been recognized byEntrepreneur Magazine, Franchise Times, and Nation's Restaurant News. For moreinformation, visit www.dickeys.com.
###
'