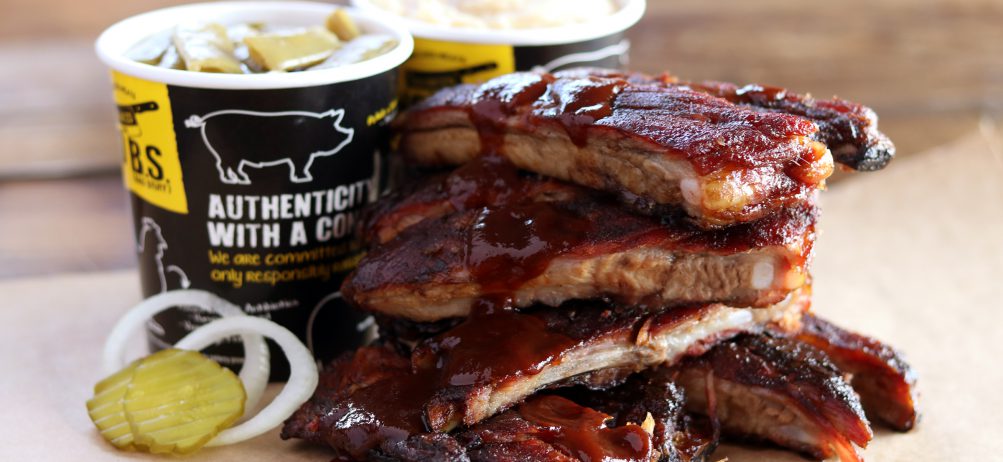 Rib Sales More than Double and Catering Spikes 25 Percent
'
DALLAS,TX– This past Sunday, Dads all across the nation celebrated their special day with delicious, Texas-style Dickey's barbecue. Dickey's rib sales more than doubled compared to last year's Father's Day and, with the offer of 10 percent off catering, Dickey's catering sales spiked 25 percent over prior year.
Additionally, on Facebook, Dickey's awarded one lucky fan and his children a free catering event for letting Dickey's know the best piece of barbecue advice they received from Dad: "Dry rubs are best and are easily made from a few ingredients you probably already have at home."
"As a family-run company, we view every holiday as an opportunity to spend time with loved ones," said Laura Rea Dickey, CEO of Dickey's Barbecue Restaurants, Inc. "Our catering offer and other special deals this Father's Day were our effort to ensure guests had as much time with their families as possible, and we are pleased to see such positive responses. We are ready to keep the momentum going for the next national family holiday, 4th of July, another big day for barbecue."
To find the location nearest you, click here. Find Dickey's on Facebook, Instagram and Twitter.
About Dickey's Barbecue Restaurants, Inc.
Dickey's Barbecue Restaurants, Inc., the nation's largest barbecue chain was founded in 1941 by Travis Dickey. Today, all meats are still slow smoked on-site in each restaurant. The Dallas-based family-run barbecue franchise offers several slow-smoked meats and home style sides with 'No B.S. (Bad Stuff)' included. The fast-casual concept has expanded to nearly 600 locations in 44 states. In 2016, Dickey's won first place on Fast Casual's "Top 100 Movers and Shakers" list and in 2017 again won a top 10 on the list. Dickey's Barbecue Pit has also been recognized by Entrepreneur Magazine, Franchise Times, and Nation's Restaurant News. For more information, visit www.dickeys.com.
'