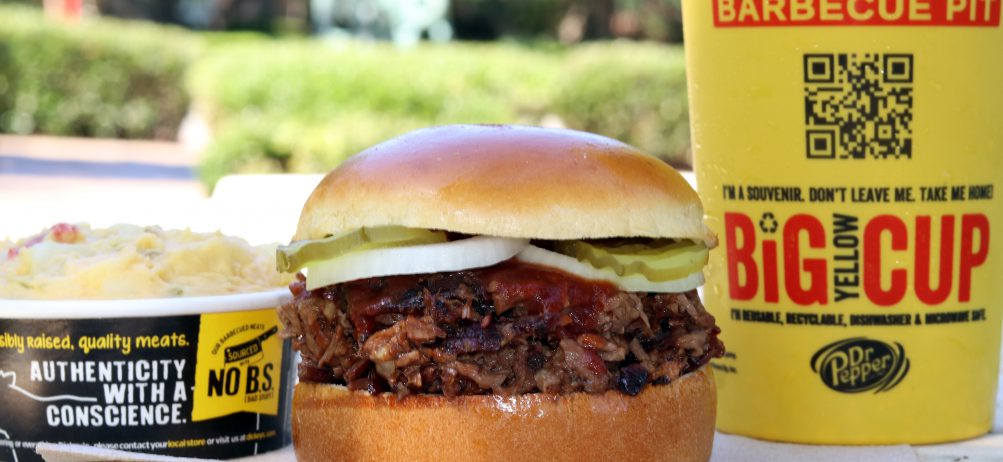 Former Police Officer Becomes Restaurant Owner When Dickey's Barbecue Pit Opens Thursday in Rochester
(Rochester, Minnesota) Former Rochester police officer, Josh Laber, has donned a new uniform: Franchise owner of Dickey's Barbecue Pit. The nation's largest barbecue chain will open with a three-day grand opening party in Rochester this Thursday, August 27.
"The Dickey's family congratulates Josh on his new store opening," says Roland Dickey, Jr., Dickey's CEO. "We look forward to opening our eighth store in Minnesota, bringing Texas-style, slow-smoked barbecue to its third-largest city."
The three-day grand opening includes:
· Thursday, August 27 kicks off the first 50 guests receiving gift cards worth up to $50.
· Friday, August 28, Dickey's will give away goodies and merchandise all day.
· Saturday August 29, radio station KRCH Laser 101.7 will be on-site from noon to 2:00 pm. The new store will serve barbecue specials such as $2 pulled pork barbecue sandwiches. One guest will be receive a $500 gift card and three winners will receive free barbecue for an entire year.
Owner/operator Josh Laber is finally realizing his dream of owning a restaurant. The father of a family of seven, Josh recognizes the city's need for delicious, family-friendly fare with many convenient options such as catering and online ordering. "Rochester is a rapidly growing community filled with busy families that would benefit from our fast casual speed," Josh says. "The expanding business sector will benefit from our catering menu, and the drive-thru will be great for our local families on the go." As a former police officer, Josh is also particularly invested in Dickey's new foundation, Barbecue, Boots and Badges, which supports families of injured police officers and firefighters.
The new Dickey's Barbecue Pit in Rochester is located at 1290 Salem Road SW, Rochester, MN 55902. Their phone number is 507-316-6080. Find Dickey's on Twitter, Facebook and Instagram
About Dickey's Barbecue Restaurants, Inc.
Dickey's Barbecue Restaurants, Inc., the nation's largest barbecue chain was founded in 1941 by Travis Dickey with the goal of authentic slow smoked barbecue. Today, all meats are still slow smoked on-site in each restaurant living up to the company tagline, "We Speak Barbecue." The Dallas-based family-run barbecue franchise offers a quality selection of signature meats, home style sides, tangy barbecue sauce and free kids' meals every Sunday. The fast-casual concept has expanded to over 500 locations in 43 states. This year Dickey's Barbecue was recognized for the third year by Nation's Restaurant News as a "Top 10 Growth Chain" and by Technomic as the "Fastest-growing restaurant chain in the country." For more information, visit www.dickeys.com or for barbecue franchise opportunities call 866.340.6188.
###