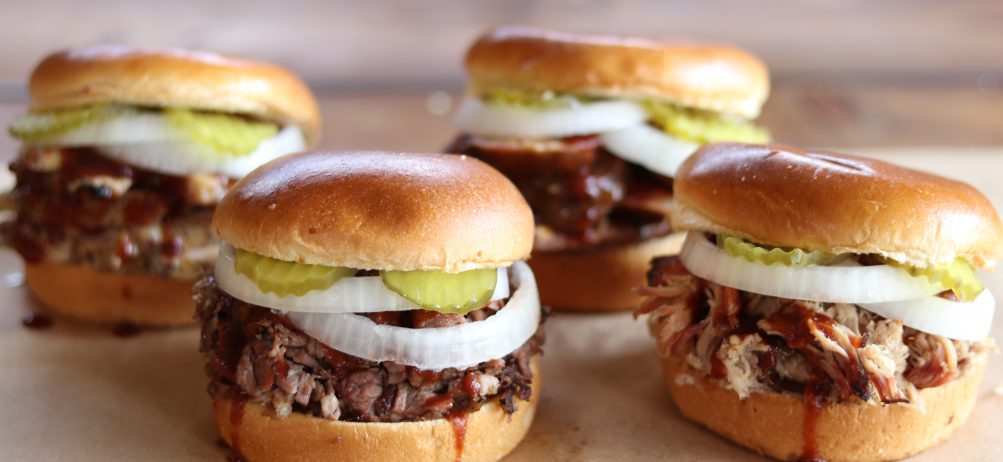 Giddy Up Knoxville! Air Force Veteran Opens Dickey's Barbecue Pit Thursday
(Knoxville, TN) Knoxville is getting a new barbecue option on Thursday, March 19 at 11 a.m., when Dickey's Barbecue Pit opens their first location to the area with a three day grand opening. Local owner, Anthony Hayes served 25 years active duty in the United States Air Force before deciding it was time to pursue a new career in the barbecue business.
"Veterans are so good for our brand and make wonderful owners," said Roland Dickey, Jr., CEO of Dickey's Barbecue Restaurants, Inc. "They've served our country and now want an opportunity to own their own business – it's a great match."
Three-day grand opening party includes:
Thursday, guests get a deal when the first 50 guests get gift cards worth up to $50.
Friday, radio station Q 100.3 will be on-site from 11 a.m. to 2 p.m. One lucky winner receives a $500 gift card and three winners receive free barbecue for an entire year. Guests can feed their cravings with $2 pulled pork sandwiches.
Saturday, guests can grab t-shirts, sunglasses and more.
"My love for slow smoking meats is what attracted me to owning a Dickey's Barbecue franchise and besides who wouldn't want to barbecue for a living?" said first time owner, Anthony Hayes. "My wife Angela and I have been married for 24 years and I'm looking forward to working with her and building our business together."
The location in Knoxville is located in the Turkey Creek Shopping Complex at 11483 Parkside Drive, Suite 202 and the number is 865.675.8227. Follow along on Facebook.