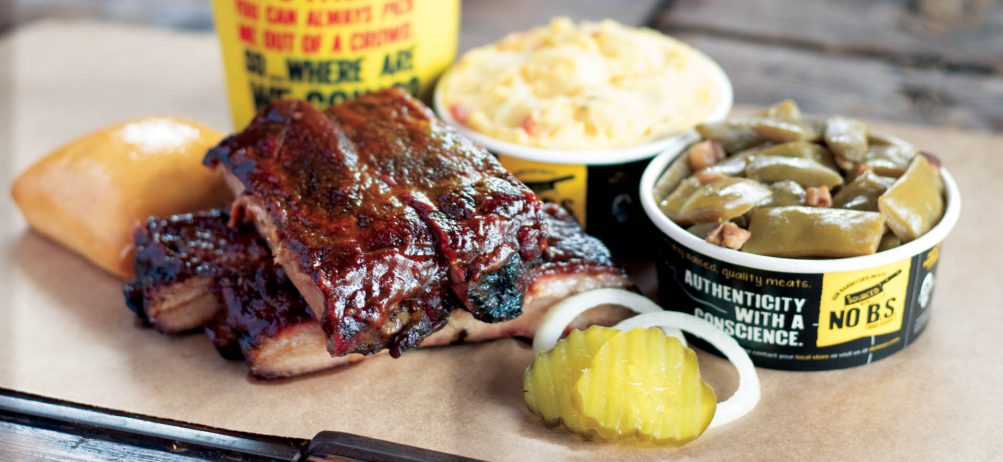 Local Entrepreneur Brings Dickey's Texas-Style Barbecue in Florida
(Aventura, FL) Peter Juris is bringing a new Dickey's Barbecue Pit location to Aventura, Florida. Peter has been working in the restaurant and hospitality industry for many years and is excited to open his first Dickey's Barbecue Pit in Fall 2018.
"The dedication and excitement Peter has shown is something that truly inspires all of us at Dickey's," says Laura Rea Dickey, CEO of Dickey's Barbecue Restaurants, Inc. "We are proud to have such a seasoned restauranteur bring so much passion to the brand and we look forward to the opening of his Aventura location."
Before moving to the United States, Peter owned the largest meat processing plant in Ecuador. He distributed his product to the entire country and managed over 300 people. To further his knowledge about the restaurant business, he earned his master's degree in meat processing in Germany. Now, with his wealth of experience, he looks forward to Dickey's being his first restaurant.
"I have been involved with meat and meat processing all my life," says Peter. "I love barbecue and wanted to bring it to Florida. It is not as well known here, and I want to show people that Dickey's is the best option."
Peter already has plans to open more Dickey's Barbecue Pit locations in the North Miami and Fort Lauderdale area. He is excited to expand the brand to as many Floridians as he can, while working in an industry he loves.
Find your nearest Dickey's location here.

About Dickey's Barbecue Restaurants, Inc.
Dickey's Barbecue Restaurants, Inc., the nation's largest barbecue chain was founded in 1941 by Travis Dickey. Today, all meats are still slow smoked on-site in each restaurant. The Dallas-based family-run barbecue franchise offers several slow-smoked meats and home style sides with 'No B.S. (Bad Stuff)' included. The fast-casual concept has expanded to more than 550 locations in 45 states. In 2016, Dickey's won first place on Fast Casual's "Top 100 Movers and Shakers" list and in 2018 Dickey's Barbecue Pit made the Top 10. Dickey's Barbecue Pit has also been recognized by Entrepreneur Magazine, Franchise Times and Nation's Restaurant News. For more information, visit www.dickeys.com.
###
Media Contacts:
Callie Head
Ashley Richardson