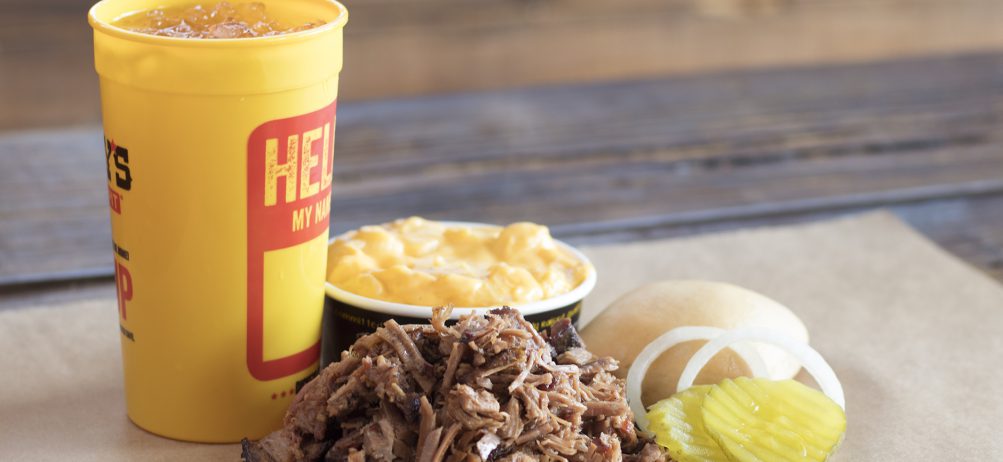 Local Entrepreneur Brings Two Dickey's Barbecue Pit Locations to Houston
'
(Cleveland, TX) New Dickey's BarbecuePit franchisee plans to bring two Dickey's locations to the Houston areabeginning Summer 2018. The locations will be opened by Dickey's franchisee NasruddinMomin.
"The Dickey's family looks forward to the opening of Momin's newlocations and are thrilled to have him as a part of the Dickey's Barbecue Pitfamily," says Laura Rea Dickey, CEO of Dickey's Barbecue Restaurants, Inc."Momin is passionate about the art of great barbecue and that is what makes theDickey's brand continue to grow and be successful."
Though Momin is new to the Dickey's team, the restaurant industry issomething that he is very familiar with as his family has owned a deli for thepast 15 years. When looking to branch out from his existing family business,Momin began researching franchising concepts and found a home in Dickey'sBarbecue Pit. "I chose to franchise with Dickey's Barbecue Pit because thebarbecue is delicious and the concept is so simple," says Momin. "I lookforward to opening these two locations in my community as I know that people inthis area will love Dickey's slow-smoked barbecue."
To find the location nearestyou, click here. Find Dickey'son Facebook, Instagram and Twitter.
About Dickey's Barbecue Restaurants, Inc.
Dickey's Barbecue Restaurants, Inc., the nation's largest barbecue chainwas founded in 1941 by Travis Dickey. Today, all meats are still slowsmoked on-site in each restaurant. The Dallas-based family-run barbecue franchise offersseveral slow-smoked meats and home style sides with 'No B.S. (BadStuff)' included. The fast-casual concept has expanded to nearly 600locations in 44 states. In 2016, Dickey's won first place on Fast Casual's"Top 100 Movers and Shakers" list and in 2017 again wona top 10 on the list. Dickey's Barbecue Pit has also been recognized byEntrepreneur Magazine, Franchise Times, and Nation's Restaurant News. For moreinformation, visit www.dickeys.com.
###
'