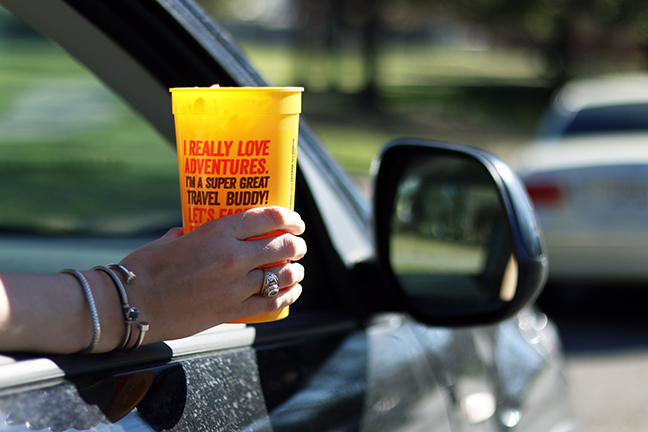 Mr. Dickey Stops by Dickey's Barbecue Pit in Cumming to Kick off New Menu Item
(Cumming, GA) On Saturday, December 6, Dickey's Barbecue's lead chef and chairman, Roland Dickey, Sr. will be celebrating barbecue lovers in Cumming with a Guest Appreciation Event from noon to 2 p.m. The chairman of the nation's largest barbecue chain is in town to kick off a new menu item for the brand. Guests will get a chance to beef up their barbecue skills when Mr. Dickey gives out 100 free autographed copies of his cookbook, Mr. Dickey's Barbecue Cookbook.
"I love an opportunity to meet our guests across the country and introduce them to our newest menu item," said chairman, Roland Dickey, Sr. "It will be a fun day full of giveaways and special surprises – a great way to celebrate barbecue lovers especially around the holidays!"
From noon to 2 p.m. on Saturday, the Milton location will serve $2 pulled pork sandwiches and gadio station 97.1 will be on-site and one lucky winner will receive free barbecue for an entire year. There will also be plenty of Dickey's Barbecue goodies including t-shirts, koozies, sunglasses and more.
The Dickey's Barbecue Pit in Cumming is located at 415 Peachtree Parkway and the store's phone number is 678.853.2410. Follow along with this store on Facebook.