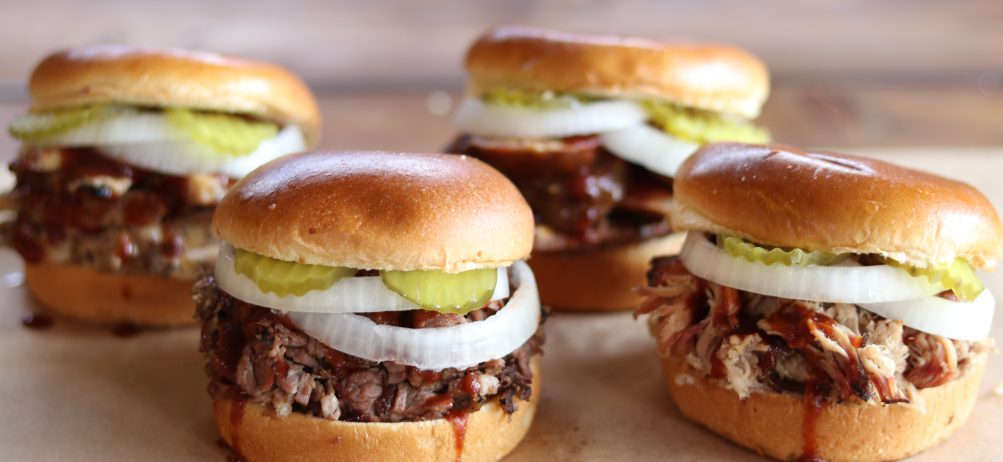 Put on Your Cowboy Boots Orlando: Dickey's Barbecue Pit Opens Thursday
(Orlando, FL) Business partners, Cameron Steinagel and Patrick Bradford knew Floridians would love Texas barbecue. On Thursday, March 5 at 11 a.m., they'll open the first Dickey's Barbecue Pit in Orlando with a three day grand opening. The new fast casual option offers an array of meats smoked onsite and a selection of home-style sides.
"We know Orlando will be a great market for Dickey's Barbecue," said Roland Dickey, Jr., CEO of Dickey's Barbecue Restaurants, Inc. "I'm looking forward to the success of Cameron and Patrick as they bring Dickey's Barbecue to the Orlando community."
Thursday, the barbecue joint offers gift cards worth up to $50 to the first 50 guests. Friday, guests can grab t-shirts, sunglasses and more with all day merchandise giveaways. Saturday, offers $2 pulled pork barbecue sandwiches and radio station Magic 107.7 will be on-site from noon to 2 p.m. One lucky winner receives a $500 gift card and three winners receive free barbecue for an entire year.
"We're looking forward to becoming the number one barbecue destination in Florida," said local owner, Patrick Bradford. "Orlando could really use some great barbecue! We look forward to creating relationships within the local community and serving A+ barbecue."
Bradford and Steinagel also own the Dickey's Barbecue in Oviedo. Prior to joining the Dickey's Barbecue family, Bradford served as general manager for Macaroni Grill and Texas Roadhouse. Steinagel is vice president of a gaming and hospitality consulting firm. The store in Orlando is located at 599 South Chickasaw Trail and the number is 407.962.2203.