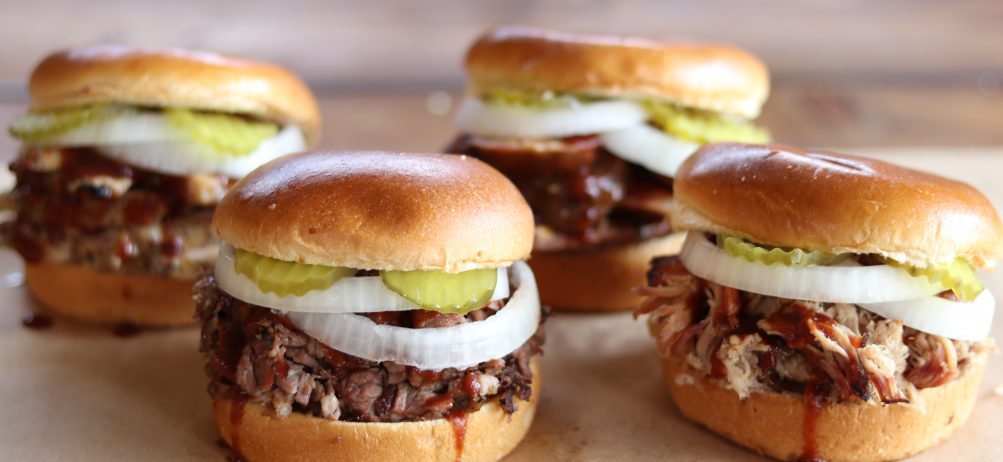 Retired Army Engineer Joins the Barbecue Business with New Dickey's Barbecue Pit
(Macomb Township, MI) Timothy Brock spent 20 years serving in the United States Army, but his dream was to run his own restaurant. On Thursday, November 20 at 11 a.m., Brock's dream comes true when he opens the first Dickey's Barbecue Pit in Macomb Township with his business partners, Dave Schwartz and Dennis Walker. In celebration of their new endeavor, the team is hosting a three-day grand opening.
The party kicks off on Thursday when the first 50 guests receive gift cards worth up to $50. Friday, guests have the chance to grab Dickey's Barbecue gear like t-shirts, koozies and more. Saturday from noon to 2 p.m., the Macomb Township location will be serving $2 pulled pork barbecue sandwiches and one lucky winner will be chosen for a $500 gift card. Also, three winners will receive free barbecue for an entire year. Radio station Channel 995 will also be on-site.
"I worked as an assistant manager for a restaurant before joining the army. I have always wanted to own my own business and Dickeys offered a great opportunity," said local owner, Timothy Brock. "Macomb hasn't been exposed to really great barbecue and I think they are ready for authentic slow smoked barbecue… Dickey's style!"
The team has plans to open two more locations in the area. The new Dickey's Barbecue Pit in Macomb Township is located at 20755 Hall Road and the phone number is 586.741.5270. Hungry now? Keep up with this location on Facebook.