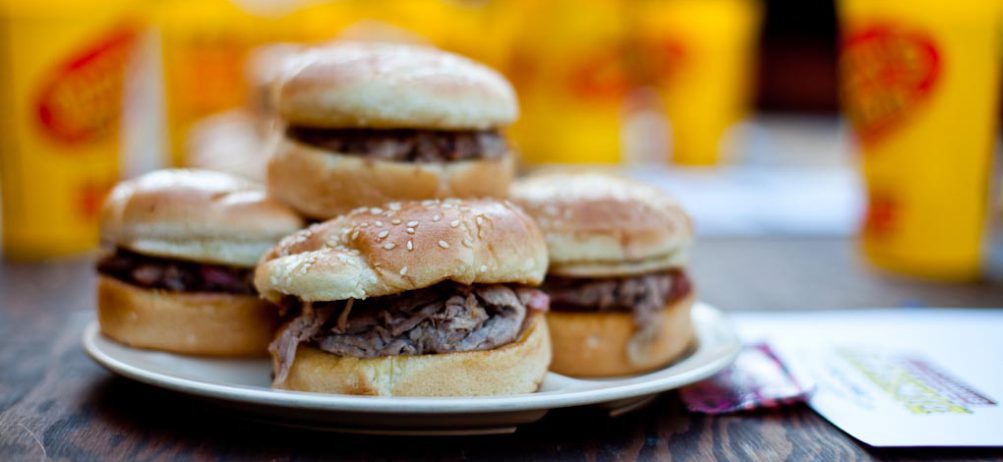 Ring in the New Year with Dickey's Barbecue
'(Duncanville, TX) The year is winding down, but Dickey's Barbecue isn't slowing down. The world's largest barbecue franchise is opening a new locationin Duncanville just before the New Year on Monday, December 31. The first 100 customers will receive a free Pulled Pork Big Barbecue sandwich.
"My family and I are excited to be opening our second Dickey's location," said multi-unit owner Mark Kerr. "We can't wait to serve this great community our authentic slow smoked barbecue."
This new Dickey's is located at the former Red, Hot and Blue at 106 East Highway 67 off of Main Street. The store phone number is 972-584-9099. Kerr also owns and operates the Dickey's Barbecue in Cedar Hill.
"There is no better way to end this year than with a new store opening!" said Roland Dickey, Jr., President and CEO of Dickey's Barbecue Restaurants, Inc. "We are proud to open our latest Texas location as we gear up for another record breaking year."
Since 1941, Dickey's Barbecue has offered free kids meals every Sunday and affordable family packs that come with a choice of two meats, three medium sides, six rolls and Dickey's famous barbecue sauce. There's something for everyone at Dickey's.