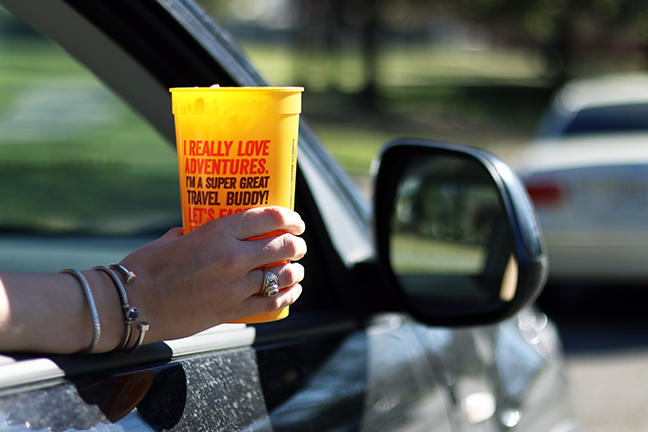 Roland Dickey Stops by Las Vegas for Customer Appreciation Day
(Las Vegas, NV) Dickey's Barbecue Pit in Las Vegas is kicking off National Barbecue Month with a customer appreciation day this Friday, May 3 from 11:00 a.m. to 1:00 p.m. with barbecue kingpin Roland Dickey, chairman of Dickey's Barbecue Pit Restaurants, Inc. Dickey's will be serving mouthwatering Pulled Pork Big Barbecue sandwiches for just one dollar and three lucky customers will win free barbecue for a year!
"We're honored to have Mr. Dickey in our restaurant to celebrate National Barbecue Month with our local customers," said local franchise owner Jason Rivera.
The Dickey's Barbecue in Las Vegas is located at 7430 Las Vegas Blvd. South, Suite 110. To stay current on this store and all its smokin' hot deals, contact the store at 702-220-4227.
"Not only is Dickey's dedicated to quality food at a great value," said Roland Dickey, Jr., president and CEO of Dickey's Barbecue Restaurants, Inc. "We are dedicated to being good neighbors in the communities we serve."