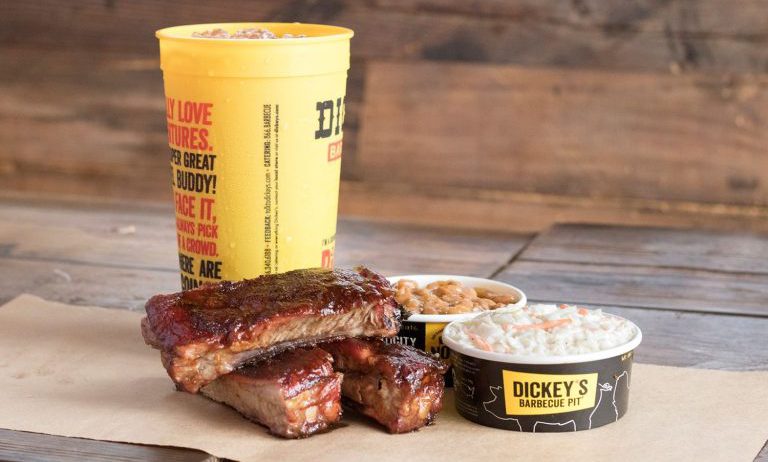 Texas-Style Dickey's Barbecue Coming to Barclays Center in Brooklyn
'
(Brooklyn, New York) Seasoned Pit Masters and siblings Carline Jefferson and Louis Sigue are planning their second Dickey's Barbecue Pit location in Brooklyn right across from Barclays Center, home of the Brooklyn Nets and New York Islanders. Jefferson and Sigue have been successfully operating their Lawrence Dickey's location since 2014, and were ready for a fresh challenge when they were approached about the new location opportunity.
When Dickey's VP Bryan Pelt visited the location one bustling morning, he realized it was the perfect opportunity to offer Dickey's breakfast and suggested Jefferson and Sigue add it to the menu. Special locations across the country offer Dickey's breakfast menu, which includes items such as burritos, tacos and sliders made with Dickey's delicious signature meats.
"Besides the outstanding location, the fact that we are approved to sell breakfast is what I am most excited about with this new store," said Jefferson. "The Dickey's concept is a great fit for this area and Louis and I are eagerly anticipating the opening."
The Barclays Center Dickey's Barbecue Pit location is slated to open this fall. In the meantime, locals can get their barbecue fix at Jefferson and Sigue's existing location in Lawrence, located at 305 Rockaway Turnpike.
To find the location nearest you, click here. Find Dickey's on Facebook, Instagram and Twitter.
About Dickey's Barbecue Restaurants, Inc. Dickey's Barbecue Restaurants, Inc., the nation's largest barbecue chain was founded in 1941 by Travis Dickey. Today, all meats are still slow smoked on-site in each restaurant. The Dallas-based family-run barbecue franchise offers several slow-smoked meats and home style sides with 'No B.S. (Bad Stuff)' included. The fast-casual concept has expanded to nearly 600 locations in 44 states. In 2016, Dickey's won first place on Fast Casual's "Top 100 Movers and Shakers" list and in 2017 again won a top 10 on the list. Dickey's Barbecue Pit has also been recognized by Entrepreneur Magazine, Franchise Times, and Nation's Restaurant News. For more information, visit www.dickeys.com.
'