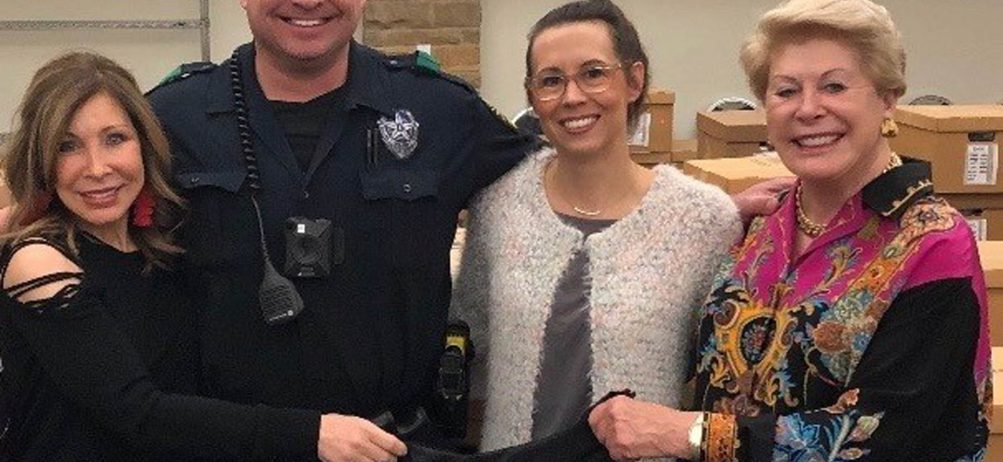 The Dickey Foundation Outfits Dallas Police Department with Ballistic Armor
(Dallas, TX) The Dickey Foundation, the Dickey's Barbecue Pit charitable organization, recently outfitted the entire Dallas Police Department with top-of-the-line ballistic vests.
The Dickey Foundation sets out to protect those that so bravely serve communities across the nation. Over the past year, Dickey's Barbecue Pit and The Dickey Foundation have worked together locally in the Dallas area to raise the funds to gift more than 2,000 vests to Dallas' local heroes.
"As the founder of The Dickey Foundation, it is my honor to be a part of such a giving Dallas community," says Maurine Dickey, Founder of The Dickey Foundation. "Without the support of the folks in our area, we would not have been able to gift these ballistic vests to the brave men and women of the Dallas Police Department."
Though The Dickey Foundation's reach is national, the efforts are intensely local and Dickey's Barbecue Pit owners across the nation give back to their first responders and do so as often as they can.
Donate to The Dickey Foundation here.
Follow Dickey's on Facebook, Instagram and Twitter.