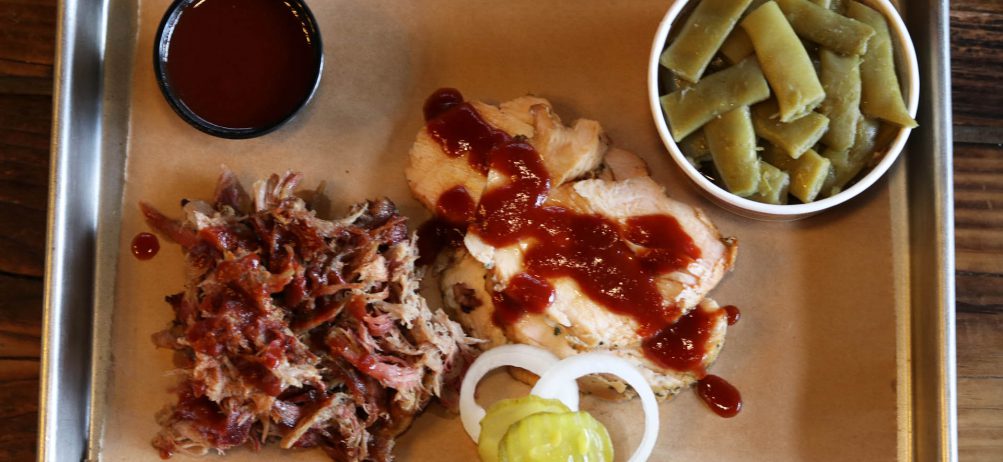 Veteran Expands Barbecue Business in Kitsap County with New Dickey's Barbecue Pit
New Poulsbo Location Kicks Off with Three-Day Grand Opening
(Poulsbo, WA) Navy Veteran and professor, Dr. T.L. Driver (Doc), will open his second Dickey's Barbecue Pit location on Thursday, June 11 at 11 a.m. in Poulsbo. Doc opened his first location in Port Orchard last summer. To celebrate, he's hosting a three-day grand opening in Poulsbo, where the first 50 guests will receive gift cards ranging from $5 to $50.
"Dickey's Barbecue has taken off in Washington state," said Roland Dickey, Jr., CEO of Dickey's Barbecue Restaurants, Inc. "Veterans are an integral part of our brand and we're lucky to have Doc and his team expanding our brand in Kitsap County."
On Friday, June 12, guests can receive free t-shirts, koozies, sunglasses and more with all-day merchandise giveaways. On Saturday, June 13, radio station 94.1 KMPS will be onsite from noon to 2 p.m. and the new location is serving up $2 pulled pork barbecue sandwiches. During the event, one lucky winner will be chosen for a $500 gift card and three winners will receive free barbecue for an entire year.
"Being in the barbecue business is exciting and we're looking forward to celebrating our new store," said local owner operator, Doc. "Dickey's Barbecue has been extremely well-received here in Washington and everyone is looking forward to having a Poulsbo location."
Where's the party? The new Dickey's Barbecue Pit in Poulsbo is located at 21800 Market Place NW, Suite 101 and the phone number is 360.598.2111. Follow along with this location on Facebook.
About Dickey's Barbecue Restaurants, Inc.
Dickey's Barbecue Restaurants, Inc., the nation's largest barbecue chain, was founded in 1941 by Travis Dickey with the goal of authentic slow smoked barbecue. Today, the fast-casual concept has over 500 locations in 43 states and still slow-smokes all meats onsite in each restaurant living up to the company tagline, "We Speak Barbecue." The Dallas-based family-run barbecue franchise offers a quality selection of signature meats, home style sides, tangy barbecue sauce and free kids' meals every Sunday. Dickey's Barbecue was recognized for the third year by Nation's Restaurant News as a "Top 10 Growth Chain" and by Technomic as the "Fastest-growing restaurant chain in the country." For more information, visit www.dickeys.com or for barbecue franchise opportunities call 866.340.6188.