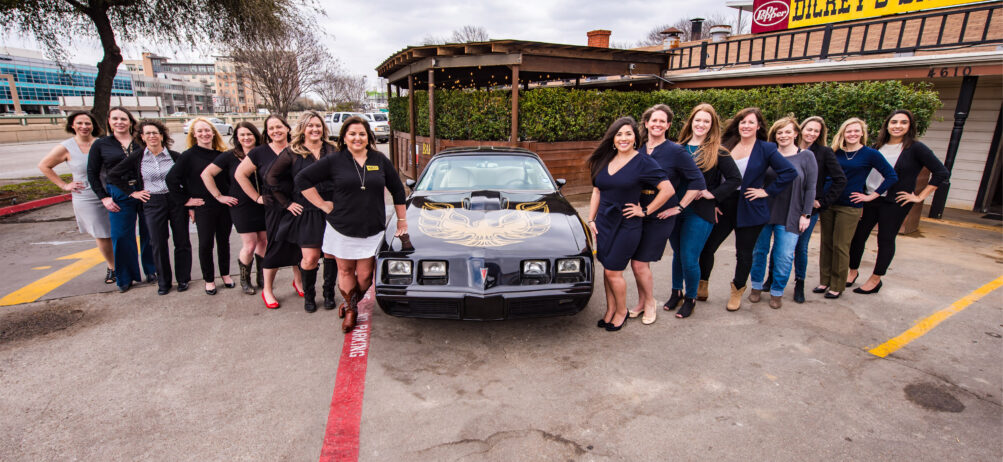 At Dickey's Barbecue Pit Restaurants, Women Have a Seat at the Table
Sheryl Sandberg, Chief Operating Officer of Facebook, once said, "In the future, there will be no female leaders. There will just be leaders." While seeing women in executive roles is still notable in the C-suite, many companies like restaurant franchise brand Dickey's Barbecue Pit  are breaking barriers by  advancing female leaders at an above average pace.
In corporate America, male executive officers outnumber female executive officers seven to one. At the CEO level, that number jumps to almost 17 male CEOs to one female CEO. In the restaurant industry specifically, women represented 18% of C-Suite executives in 2018, which fell from 23% in 2017.
At Dickey's Barbecue, the statistics look a little different. The Texas-style barbecue restaurant franchise- is led by Laura Rea Dickey, CEO of Dickey's Restaurants, Inc. She's not alone at the top, either. In honor of National Women's Month, Dickey's is proud to celebrate the many talented females who lead the world's largest barbecue concept.
Here are five women who hold leadership positions at Dickey's Barbecue Franchise:
Chief Executive Officer Laura Rea Dickey
Dickey has been with the brand since 2009 and most recently served as Chief Information Officer before transitioning to CEO in 2017. She has worked in the marketing and information technology fields for over 20 years and has led the marketing, IT and training teams at Dickey's Barbecue Restaurants, Inc. during her time there. As CEO, Dickey has continued the brand's expansion and overseen the development of the first international locations with restaurants in the UAE, specifically Abu Dhabi and Dubai, as well as Singapore, Asia. She also helped pioneer the third-party delivery program for the restaurants, lifting positive same stores sales in all digital channels for the past three years.
Chief Information Officer Carissa de Santis
De Santis joined the Dickey's team in 2019 to oversee all company technology platforms. At the beginning of the pandemic, de Santis led her IT team through a complete redesign of Dickey's e-commerce site to optimize functionality for mobile users. The upgraded site features enhanced speed and performance, an elevated user experience with fewer clicks and an easier navigation to follow, all of which contributed to a 42% increase in Dickey's digital sales and 122% increase in site traffic.
Chief Administrative Officer Renee Roozen
Roozen has been with the Dickey's family since 2015 starting out as the Vice President of Operations at Dickey's Barbecue Restaurants, Inc. and quickly made the move to President. In her role of Chief Administrative Officer, Roozen has moved from an operations role to be more hands on at the Dickey's home office where she manages all human resources and legal functions. She also oversees all office and cross functional project management for Dickey's Barbecue Pit and all affiliate brands.
Chief Marketing Officer Kristin Peterson
Peterson joined Dickey's at the end of 2020 and currently leads the marketing team. As Chief Marketing Officer, Peterson is responsible for developing strategic brand building communication plans by employing integration at every point of consumer contact including advertising, merchandising, interactive and public relations.
Vice President of Purchasing & Retail Shayla Partusch
Partusch joined the Dickey's family in 2014 as a purchasing auditor and has since been promoted to her current role. Today, she oversees all supply chain distribution for every Dickey's location nationwide and handles all of Dickey's retail products in more than 3,000 grocery stores across the nation.
"I'm proud to work for a company that supports women's career advancement," Dickey said. "Men have long been key players in business, but women have shown that we deserve a seat at the table. Companies need different perspectives to make their businesses stronger. Females bring invaluable insight to their roles, and we are very fortunate to have several incredible women leading the Dickey's team."