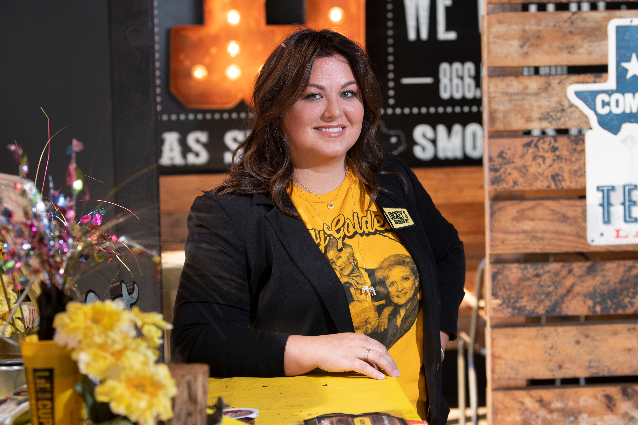 How Advanced Technology Prepares Dickey's for a Smokin' Future
From starting as a humble barbecue joint in 1941 to growing to more than 500 locations, so much has changed for the restaurant industry throughout Dickey's Barbecue Pit's 80-year history. The world's largest barbecue restaurant franchise's success over eight decades is a testament to its mantra – "Evolve or fail."
In keeping with its mantra, in 2019, Dickey's invested heavily in leading-edge technology to enhance its online ordering experience for guests, and in turn, boost revenue for its franchisees, well before it became a need for restaurants' survival.
"You don't get to 80 years in business without adapting to consumer changes along the way," said Laura Rea Dickey, CEO of Dickey's Barbecue Restaurants, Inc. "Dickey's has become such an iconic brand because we're not only committed to evolving, but we do it before it becomes necessary. We stay ahead of the technology curve, and this will continue to be the driving force behind our brand's success for years to come."
How does Dickey's revolutionary technology smoke the competition and position its franchise for success?
Leadership.
In June 2019, Dickey's hired industry veteran Carissa De Santis as vice president of information technology to oversee all company platforms. With over 20 years of experience in the restaurant industry in both operations and technology, De Santis was quickly promoted to chief information officer in December 2020 after taking Dickey's digital capabilities to new heights.
Vision.
In early 2020, De Santis led her IT team through a complete redesign of Dickey's e-commerce site to optimize functionality for mobile users. The upgraded site features enhanced speed and performance, providing an elevated user experience with fewer clicks and an easier-to-follow navigation, all of which contributed to an immediate 42% increase in digital sales and a 122% increase in site traffic. In addition, online ordering increased 391% to about 2,500 checks a day, and the average check size saw an increase of about 27%.
Experience.
De Santis' influence in technology stems from the years she worked on the operations side before joining Dickey's. She believes the experience of knowing what goes on in stores is essential when looking to drive results in the technology field. That's why recently, De Santis partnered with operations to restructure two of Dickey's franchisee-facing resources – an intranet portal coined, "the Smoke Pit" and Dickey's proprietary reporting system, SmokeStack. These new systems gave Dickey's franchisees improved access to hundreds of resources directly from their mobile devices.
Collaboration.
Along with revamping internal reporting and resource channels, De Santis also integrated all third-party delivery partners into Chowly to streamline the online ordering process. The integration with Chowly resulted in a growth of off-premise sales of over 400%. This impact not only provided guests with an easier, more enjoyable mobile ordering experience, but it also served the over 500 local franchisees who saw traffic and sales increase due to her IT team's quick and efficient redesign.
De Santis is also actively involved in Dickey's established Franchise Technology Committee, which aligns on all technology initiatives and roadmaps projects for the company. The collaboration within the committee ensures that Dickey's has the needed partnership and support of all Owner/Operators throughout the system as new technology is applied to day-to-day operations.
Dickey's talented IT department has a pulse on how to embrace and evolve restaurant technology, which will be a key ingredient in the Texas-style barbecue brand's future achievements. To learn more about franchise opportunities with Dickey's, visit franchise.dickeys.com.