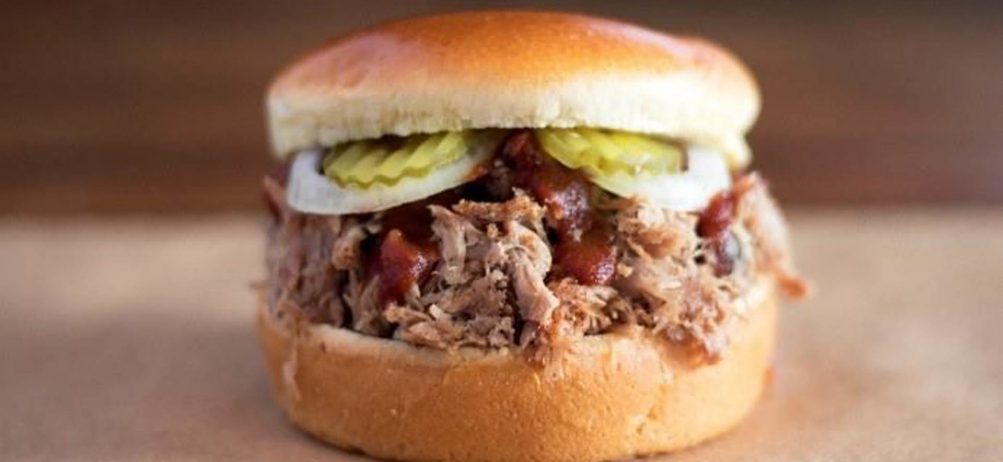 How To Open a Ghost Kitchen
Interested in the restaurant business but lack the capital to open a full-fledged location? A ghost kitchen franchise could be your solution. The faster, simpler way to open a food business, a ghost kitchen leverages the ever-growing interest in online ordering and delivery to give restauranteurs a competitive edge in the marketplace — with less risk and lower costs than opening a traditional restaurant.
What Is a Ghost Kitchen?
The idea behind a ghost kitchen is creating restaurant-quality food in an off-site location, made exclusively for online ordering and delivery. Customers order food online through an in-house or third-party delivery service, and you send their meals out from your space. It's a similar concept to a virtual brand, which also involves an off-site location.
What is a virtual brand? The difference with a ghost kitchen is that it is tied to a brick-and-mortar restaurant, such as the Dickey's Barbecue Pit Restaurant. Where a virtual brand exists only online, a ghost kitchen is a complement to an existing brand, a place to expand distribution opportunities.
The Ghost Kitchen Business Model
While any restaurant can offer takeout or delivery, the ghost kitchen model streamlines service so that it's only about meals to be eaten off-site. When you're running a ghost kitchen, you don't have to worry about a dining room or signage. You don't need a waitstaff. Your kitchen strictly prepares food to be picked up, delivered or provided at a drive-thru.
Here's how the process works: Create an online menu, on your website, in a mobile app and/or in a third-party delivery app. From there, customers place online orders. When they do, your staff gets notified of the orders, and you prepare and package the food. A delivery driver transports it to the customer, or the customers picks up the order. When each transaction completes, your business is paid.
Steps for How to Open a Ghost Kitchen
Determine your menu. Focus on a limited selection that uses similar ingredients and preparation methods, to maximize efficiency.
Find a kitchen location. Set up a kitchen anywhere, as long as it's in proximity to the customers you want to target.
Work out your delivery solution. Ghost kitchens use in-house delivery drivers, third-party delivery apps or a combination of both.
Budget delivery costs into menu prices. Costs differ based on the type of delivery service you use, so figure out how much you need to boost menu costs to accommodate delivery.
Get your kitchen up to code. Each geographic area has local health and safety requirements to which it must adhere in food preparation. You'll need an inspection before opening.
Enlist a team. While you won't need a whole waitstaff, you will need a few key staff members.
Schedule your staff. By organizing your workers effectively, you can save money and stress. Using scheduling software and/or a mobile app can keep everyone on the same page.
Monitor inventory. Even in a streamlined kitchen, you have to stay on top of inventory to lower waste, costs and inefficiencies.
Generate interest. Finding customers is key to growing your business, so promoting your brand to the local audience is a must.
Monitor and adjust. As with any business, success comes from using data to determine what is and isn't working. Track profitability of menu items and delivery services, and adapt to grow.
Pros and Cons of Operating a Ghost Kitchen
While there are obvious benefits to going with a ghost kitchen versus a traditional brick-and-mortar location, weigh the pros and cons before deciding what to do. On the plus side, you can get a ghost kitchen running with minimal overhead costs, in a relatively quick startup time and enjoy the streamlined focus of exclusively preparing food for online orders. Operating a ghost kitchen gives you a way to tap into a larger audience, unlimited by how many people can fit in a space.
That said, the option presents unique challenges. You have to send food to customers that meets the same expectations for quality as restaurant service. This includes packaging in insulated containers, including condiments, etc. Whether you have in-house or third-party delivery drivers, you'll need them to create a positive experience for customers to draw positive reviews, not to mention more business.
Opportunities With Dickey's Barbecue Pit Franchise
At Dickey's Barbecue Pit Franchise, we offer virtual brand and ghost kitchen opportunities. While the ghost kitchen provides a way to start offering Dickey's slow-smoked barbecue without setting up an entire restaurant, our new virtual restaurant brand, Wing Boss, gives you a different kind of delivery-only barbecue concept: hickory-smoked chicken and homestyle sides. Whichever path interests you, the bottom line is that nobody knows barbecue like us.
If you're ready to leverage our 75 years of experience cooking tasty smoked meats to your advantage, talk to our team.
Contact Dickey's Barbecue Pit Franchise for more information!