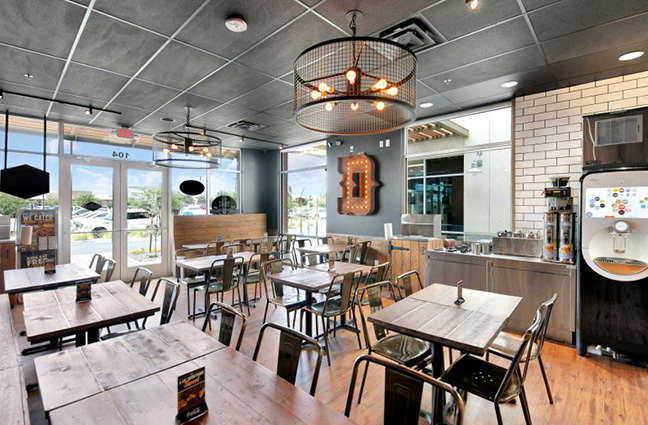 Selecting the Right Site Sets Dickey's Operators Up For Success
When it comes to a franchise concept, location is everything. Each market is unique making it imperative to be strategic in determining what site is the best fit for your brand. There are several questions you should ask before selecting a site. What size footprint makes sense? How much rent can I afford? What are the area demographics, and do they match with the brand?
As the world's largest barbecue restaurant franchise, Dickey's Barbecue Pit has learned the ins and outs of how to own a successful restaurant. That's why the BBQ brand supports its Owner/Operators from day one, helping with every step in the franchising process, including site selection.
"Operating a successful Dickey's depends on many different factors, but selecting the right location builds a foundation for franchisees to thrive," said Roland Dickey Jr., CEO of Dickey's Capital Group. "During our time franchising, we've seen that site selection is a significant contributor to how a restaurant performs. So, we've created a frictionless process so that our Owner/Operators can start developing a Dickey's restaurant in a smokin' location."
Here are three ways Dickey's helps its franchisees find an ideal location for their restaurant:
Territories are available coast to coast.
Ready to bring Dickey's delicious, slow-smoked meats, savory sides and Southern hospitality to your hometown? You're in luck because the barbecue brand has market availability across the country! With the ability to develop a Dickey's in every state, it's easier than ever to become your neighborhood pit master.
Dickey's offers a variety of footprints to choose from.
When an Owner/Operator finds the right combination of visibility, access and demographics, the Texas-style barbecue brand has a flexible model that can be tailored to fit into most spaces. For example, smaller footprint models are usually ideal for urban markets because rent is more expensive and busy consumers are seeking on-the-go options. Perfect for high-traffic areas, Dickey's packs big flavors into a small footprint by supplying its locations with a hickory wood-burning pit, open kitchen and family-friendly dining room nestled into economically sized spaces of approximately 1,500 square feet.
A Dickey's team member is there to lend a helping hand.
Franchising with Dickey's means you'll never have to walk alone. Over the past 26 years, Dickey's has become a leader in the barbecue franchise business because of the support the brand provides. After franchisees find the right model, Dickey's real estate team will help them choose the best site for their restaurant and assist in lease comparison and negotiations. Then, once a site is selected, a Dickey's construction manager will oversee all aspects of site construction to ensure the location is up to the brand's standards. The brand can even assist with financing options through conventional bank or Small Business Association loans to help get the restaurant up and running as smoothly as possible.
Through its expert site selection process, Dickey's has grown from a humble barbecue pit to a BBQ franchise with more than 550 locations nationwide. And the restaurant franchise is expanding in prime territories throughout the country! To learn more about franchise opportunities with Dickey's, visit here.