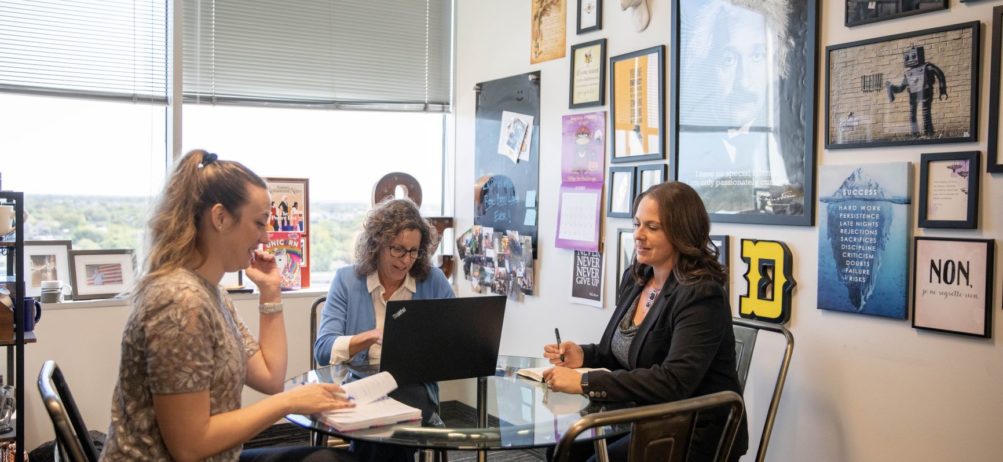 Dickey's Barbecue Pit Works With Franchisees To Create Positive Reviews
Franchising at its core is a cooperative partnership. To achieve success, franchisees and franchisors must maximize their common goals and create a win-win scenario to ensure the most positive experience. It's not always easy. It's imperative that franchisees feel valued, supported and have a voice while the franchisor still maintains the key ingredients of the brand's mission, vision and goals.
Addressing Franchisee Complaints and Concerns Head On – Why Dickey's Franchisees Must Have A Seat At The Table
When Dickey's Barbecue Pit franchise owners expressed complaints or concerns about needing more two-way communication avenues, the Texas-style barbecue brand took quick action to create multiple advisory boards. These boards provide insight and communication between the franchisees and franchisor on important business functions. They include: Operational Standards Advisory Committee, Marketing Advisory Committee, CEO Advisory Committee and Technology Advisory Committee.
Each committee is comprised of eight different Dickey's Owner/Operators from across the country with varying degrees of tenure within the brand, along with number of stores and life experience before joining the bbq brand. The committees meet quarterly both in-person and via conference calls with Dickey's leadership team to constructively address the brand's challenges and opportunities to shape future initiatives.
"At Dickey's, we are problem solvers," said Laura Rea Dickey, CEO of Dickey's Barbecue Restaurants, Inc. "As the world's largest barbecue pit franchise with over 500 units, we know it can be challenging to feel represented in such a large company, but our franchisees' opinions matter. Our committees are in place so that every franchisee can be part of creating a strategy that helps us in reaching the overall goals of our brand."
Dickey's Franchisees Provide Valuable Insight
Dickey's Franchise operators build up their communities in several different ways as they become the Mr. Dickey or Mrs. Dickey of their town. They also offer the brand insights into key success metrics. In other words, they are boots on the ground and provide valuable insights. Franchisees see firsthand what specific technologies, marketing efforts and operational procedures succeed in their area and make tailored recommendations to Dickey's to implement at a national level.
Since the advisory boards' inception, Dickey's committee members have seen clear results. All Owner/Operators participating in advisory boards have demonstrated consistent positive sales growth and a commitment to productively contributing to the future of Dickey's BBQ franchise.
Dickey's Creates Multiple Outlets for Resolution
In addition to its committees acting as a sounding board for franchisees, Dickey's has several other opportunities for Owners/Operators to voice their opinions. The barbecue concept utilizes each avenue to make improvements to challenges franchisees face. Dickey's has a franchise relations team that responds to all complaints and a hotline number that gives franchisees direct access to the team. Dickey's also manages an online ticketing system to quickly handle any issues, especially those involving IT or marketing.
"We really value the input of our franchise advisory boards and each of our additional internal communication outlets," Dickey said. "They serve in a very important role at our company. Dickey's franchisees are connected to their communities and committed to the brand. We believe that consistent interaction through each channel is the most beneficial way to grow our family, sell our barbecue and do both well and good in our communities."
To learn more about Dickey's ongoing franchise support, visit franchise.dickeys.com/why-dickeys/franchise-support/