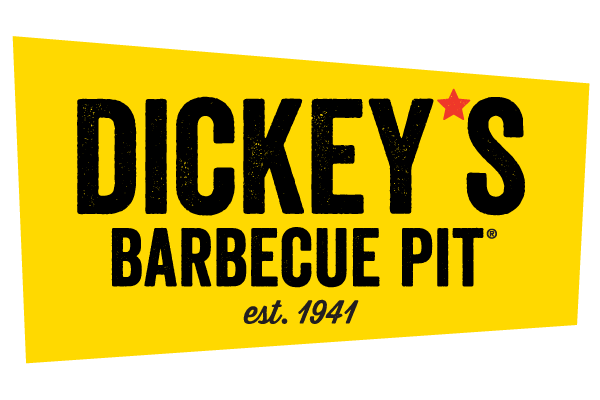 An 81-Year Family Affair — A Sit Down with The Dickey's
What do The University of Alabama's football program, the New England Patriots, and Dickey's Barbecue Pit all have in common? They've all reached a level of success and longevity where they can be described by one word — dynasty.
After a humble beginning, Dickey's Barbecue Pit has grown from a single location BBQ joint in Dallas, Texas to an international BBQ brand with over 550 franchise locations worldwide. The original BBQ restaurant was opened back in 1941 and since that has been led by the Dickey family. Dickey's Barbecue Pit offers franchisees unmatched brand recognition along with best-in-class supplier relations, marketing resources, and support systems to best position Owner/Operators to succeed. With 81 years of experience under their belts, they know a thing or two about some Legit. Texas. Barbecue.
Dickey's Barbecue Restaurants, Inc.'s leadership trio — Roland Dickey, Sr. a.k.a. Mr. Dickey, Laura Rea Dickey and Roland Dickey, Jr. — answered a few questions about the iconic barbecue brand's historic journey, giving fans a special look behind the barbecue:
How did Dickey's Barbecue Pit get started?
Dickey's Barbecue Pit is a true American success story. In 1941, my father Travis, a WWI veteran, opened the first Dickey's Barbecue Pit in Dallas. My father was a true Texas character, blessed with the gift of gab and a love for authentic, slow-smoked barbecue. He truly was born with the skills to be the best grill master of his BBQ pit. In the beginning, Dickey's Barbecue Pit was truly a family operation. My father worked the block and the rest of our family served carried the southern hospitality by serving our menu like sandwiches. We even rented out space on the restaurant sign to help pay the startup costs. Our menu was limited to beef brisket, pit hams, barbecue beans, potato chips, beer, bottled milk, and sodas. With all of the support and loyalty, we had the chance to expand on our family restaurant and grow our menu, staff, and store locations.
Tell me about some of your favorite moments and events.
Mr. Dickey: I'll never forget serving President Ronald Reagan some of our iconic barbecue made from family recipes. Plus, we have been able to cater to some of Dallas' most recognized people and events, including Ross Perot and dozens of parades. We enjoy seeing the smiles on peoples faces after taking a bite into our Texas style barbecue.
How do you feel about there being so many Dickey's Barbecue Pit locations around the world now?
Mr. Dickey: It's incredible! I can tell you my dad wouldn't believe the restaurant he started now operates in over 550 locations around the world! We've even opened a BBQ joint in countries like Japan, Canada, Dubai, Pakistan, and more! It makes us so proud to turn his dream into a reality, and pass our dynasty down from generation to generation.
What is your favorite thing about the brand?
Roland Dickey, Jr.: I would say my favorite thing about the brand is how the heritage of the brand my family started over 80 years ago is still so present, even though we have evolved to be a powerhouse of restaurant brands and a leader in innovation and technology. Through it all, we have kept the mom-and-pop barbecue feel! No matter which barbecue shop you visit, you will get the same great menu items and hospitality!
Why did you feel technology was so important in making sure the brand stayed competitive?
Laura Rea Dickey: After the recession in the late 2000's we thought, "what could we have done differently? What could have made a difference?" When we really looked around, we realized what we needed. We needed better technology to help us stay up to date and keep going. As a result, we developed Smoke Stack – our in-house proprietary big data – and it made a huge difference. Today, we are a driving force in brand innovation, paving the way for top-notch guest and franchisee experiences.
How did you meet the Dickey family and how did you first start, Laura?
Laura Rea Dickey: I met my now-husband Roland at Texas Christian University. After graduating from TCU, I went on to work at agencies such as Murray Brown Creative Group, The Richards Group, and The Point Group. Through my years of agency experience, I worked with brands such as W Hotels, American Heart Association, Blue Mesa, La Madeline, and Chick-Fil-A. I also led marketing for the Student Housing portfolio for Fairfield Development. Now, my specialty is the intersection of technology and marketing, turning data insights into brand and business solutions. When I first joined the brand in 2008, I was determined to do anything I could to help during the recession. I was committed to driving sales, pulling customers and guests together, and really making sure we could continue serving great barbecue to our fans.
What can you tell me about the Dickey Foundation?
Roland Dickey, Jr.: The Dickey Foundation was founded by former Dallas County Commissioner Maurine Dickey. During her time on the Commissioners Court and in other public service roles, she became close to many first responders. On the evening of July 7, 2016, fourteen police officers were injured or killed in Dallas. Many of these officers were not wearing proper protective armor due to the out-of-date safety equipment that was made available to these officers. Our family saw this tragedy and pledged that this would not happen again on our watch. We established the Dickey Foundation with a mission to help protect first responders who need our support to continue the safety of our communities. Since its inception, the Foundation has worked with franchisees across North Texas and the nation, providing more than $250,000 in grants.
The Dickey Foundation, formerly known as "Barbecue, Boots, and Badges," supports first responders in communities across the United States. The foundation provides financial opportunities and safety equipment for these first responders. This includes protective armor, firefighting gear, rescue equipment, and overall support for these fire squads. Although its reach is national, the efforts are extremely local. The Dickey Foundation was created to support the brave men and women who risk their lives every day to keep their communities safe. Our goal is to continuously give first responders and their families the necessary support to ensure their safety and success in the communities they serve.
Does Dickey's still focus on family values?
Laura Rea Dickey: Absolutely! We are still proudly owned and operated by the same family with the core values that Travis Dickey established 81 years ago. And we call every franchisee around the world family, too!
To learn more about franchising with Dickey's Barbecue Pit, visit franchise.dickeys.com. To hear stories from successful franchise Owner/Operators, visit franchise.dickeys.com/testimonials