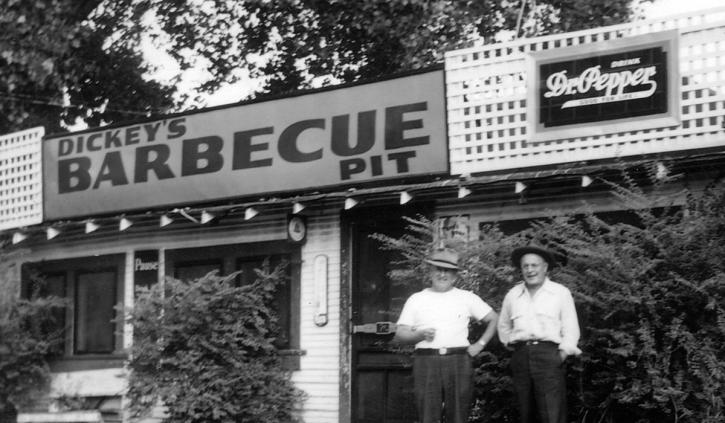 Celebrating 80 years in the BBQ Business: Dickey's Barbecue Restaurant Franchise
"Dickey's philosophy did not change amid 2020's challenges…the brand maintains an entrepreneurial culture."
Suzanne Blake, QRS author of 21 Restaurant Brands Celebrating Milestones, spoke with CEOs Rolland Dickey Jr. and Laura Rea Dickey about their continued success in the Barbecue Business. The 80-year-old business, originally from Dallas has expanded its BBQ reach across the world. Despite being a legacy brand, Dickey's has leaned on technology to advance and has embraced the convenience of digital ordering, third-party delivery, and catering to not only stay relevant, but to become a leader in the industry.
It's probably safe to say that when original owner, Travis Dickey, opened the original Dickey's Barbecue Pit in 1941, he probably didn't realize then, that his business would become the largest international BBQ chain restaurant with over 600 locations in 46 states and developing in 36 countries. The BBQ powerhouse is looking to reach 700 locations by the end of the year and is on track to do so! It's also been projected by CEOs Rolland Dickey Jr and Laura Rea Dickey that the number of international locations will match domestic locations soon. Everyone wants a taste of Texas BBQ!
Dickey's Barbecue has been able to withstand the years and has strived through the pandemic with continued growth. Dickey's Barbecue was able to weather the pandemic because it was already ideally set up with minimal contact interactions in each restaurant. This led the restaurant chain to see year-over-year positives since May of 2020. Now, it wasn't luck that Dickey's has been able to continue to grow. It was their true "startup" mindset and "entrepreneurial" culture that has allowed for a huge increase in locations.
The "evolve-or-fail" mentality adopted by the Dickey's has been a self-proclaimed, main contributor to their success, evident in the company's continued growth. The successful restaurant chain also ensures that each owner/operator has the same mindset when they go into business so that everyone can benefit from a new Dickey's Restaurant.
Click Here to read more about the continued success of this 80 year old BBQ Restaurant, Dickey's Barbecue.