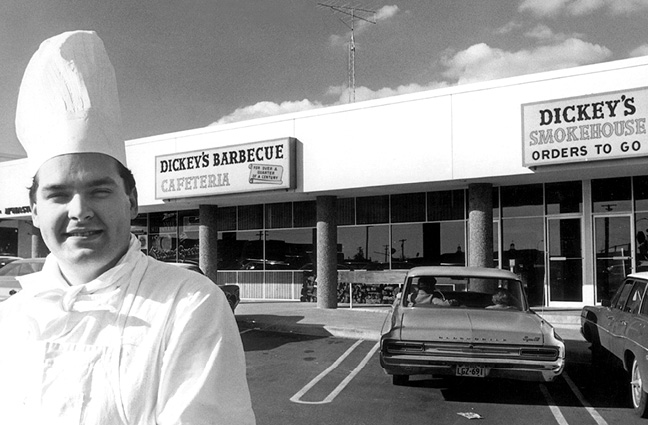 Five Things Dickey's Barbecue Franchise has Learned After 80 Years
In 1941, World War I veteran Travis Dickey founded the first Dickey's Barbecue Pit, which began as a small, family-operated barbecue joint in Dallas. Back then, Travis smoked his now famous brisket in the pit while his wife, Ollie, served stacked sandwiches to people in the community.
Dickey's humble beginnings quickly led to high demand for slow-smoked meats and savory sides. Soon enough, the BBQ brand built a cult-like following within the Dallas-Fort Worth metroplex. By 1994, Dickey's expanded the brand nationwide with its first franchise locations. After that, it didn't take long before the Texas-Style barbecue brand evolved into the world's largest BBQ franchise.
"Over the course of our 80-year run, Dickey's has mastered the barbecue business," said Roland Dickey, Jr., CEO of Dickey's Capital Group. "And it's safe to say we've learned a thing or two along the way. As we continue to adapt in an ever-changing business climate, we've found the perfect hybrid of innovation and tradition for our brand."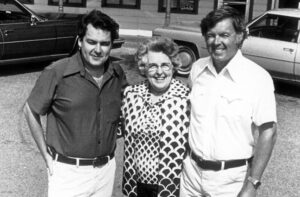 Here are four key takeaways that Dickey's BBQ Franchise has learned over the past 80 years:
Old dogs can learn new tricks.
Dickey's may be an 80-year-old brand, but that hasn't stopped the family-owned franchise from being a trailblazer with cutting-edge technology. In the past year, Dickey's implemented many technology updates, including a redesign of its e-commerce site to optimize functionality for mobile users. The upgraded site features enhanced speed and performance, an elevated user experience with fewer clicks and an easier navigation to follow, all of which contributed to a 42% increase in Dickey's digital sales and 122% increase in site traffic. Dickey's BBQ also has a proprietary online ordering system, as well as internal communication and reporting systems.
There is always room for improvement.
Since its inception, Dickey's BBQ has been nimble and eager to capitalize on alternative business models. The brand offers multiple franchise models and recently launched virtual kitchens as its latest opportunity, which offers a more fast-tracked and cost-efficient option for franchisees. In addition to its traditional designs, Dickey's Franchise has other flexible plans that can work in nontraditional spaces, such as convenience stores, and models that are utilized for delivery- and carryout-only.
Never sacrifice on quality.
No matter how big the franchise gets, Dickey's focus on quality will always be a top priority. After the iconic barbecue brand began franchising more than 25 years ago, Dickey's grew to over 500 locations across the globe. Each location sources premium, responsibly-raised meats that are anything but artificial. In addition, the brand continues to find ways to upgrade its menu to offer a variety of high-quality meats and sides.
Stay true to your (Texas) roots.
Dickey's Franchise has come a long way since Travis Dickey started the original Dickey's Barbecue Pit. The menu may have changed a bit as America's tastes transformed, but Dickey's still slow smokes all meats onsite in open kitchens and uses original recipes to create its signature hickory-smoked meats and savory sides. Most importantly, Dickey's still offers the same authentic Southern hospitality it did back when Ollie Dickey herself was serving up Texas barbecue.
Family comes first.
Dickey's knows that true Southern hospitality means treating everyone like family, including its guests, team members and franchisees. The brand is family-operated and built on family values, so when new Owner/Operators join, they're more than just business owners. They become a part of something special – the Dickey's Franchise family.
"Dickey's continues to prove that just because we've been around a long time doesn't mean we've lost our spark," Roland Dickey Jr. said. "We grow and develop with each passing year, while sticking to the core values we were founded on – delicious barbecue, warm hospitality and family."