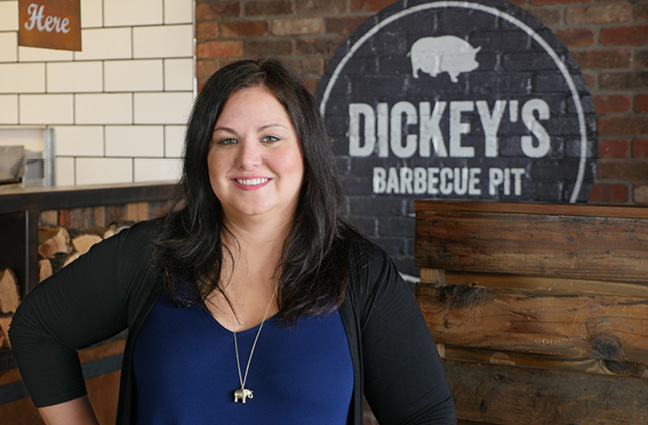 Four Questions with Dickey's Barbecue Franchise CEO Laura Rea Dickey
As prospective franchisees search for new investment opportunities, it's important to research the people behind the brand. Evaluating company leadership and their vision for the future can provide invaluable insight for picking the right franchise opportunity.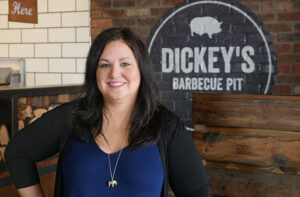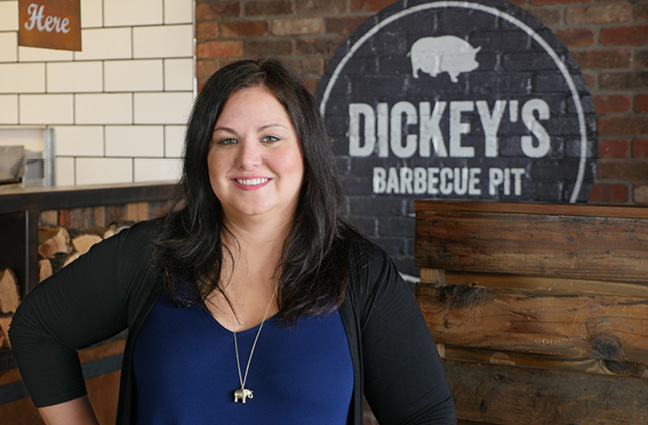 Laura Rea Dickey is the CEO of Dickey's Barbecue Restaurants, Inc., the 500+ unit brand that's been serving millions of guests Legit. Texas. Barbecue.™ for 80 years. Dickey has been with the brand for over a decade and most recently served as Chief Information Officer before transitioning to CEO in 2017. She has worked in the marketing and information technology fields for over 20 years, and has led the marketing, IT and training teams at Dickey's Barbecue Restaurants, Inc. during her time there.
As a seasoned leader in world's largest barbecue concept, Dickey has learned a thing or two about the franchise business, and she's excited to share her thoughts!
Here are four things you need to know about franchising with Dickey's Barbecue Pit: 
How do you know if a franchise opportunity is right for you?
Dickey: Aside from the services and support offered, it's important to know the core values of any organization you plan to join. When the pandemic first hit last year, we took quick action to help our Dickey's Franchise family. We cut (not abated) franchise royalties by 50% for 14 weeks to help owners with cash flow and to retain as many team members as possible. Dickey's also covered the cost of reusable cloth masks and PPE for all locations. As a family-owned company, we take care of our owners the same way that we see our owners take care of their communities. Also, make sure you're willing to be actively engaged in your business. Restaurants are not a passive investment. This is a value that both the franchise and franchisee must share.

How important is trust and communication in a franchise organization?
Dickey: Extremely important. In the typical franchise setting, franchisees will be in their own communities while the franchisor is in the company's headquarters. When you're both operating in different places, you have to establish trust in one another. At Dickey's – the world's largest BBQ franchise – we want to ensure potential franchisees find the right business for them. They should consider their personal goals, the industry that would work best and their investment budget. It's also important to remember that the decision process is a two-way street and we like to get to know potential franchisees. A member of our franchise development team develops a personal relationship with all potential franchisees before they sign on to make sure that they're the right fit for our brand. You should also be able to easily see the communication and support you'll receive. For example, at Dickey's owners have access to a secure resource portal and our proprietary data platform, Smokestack. Franchisees also receive daily Shift Meeting Television updates, Tuesday eNews emails The Weekly Cue, and monthly informercials from our executive team. Franchisees also have a team of folks that know them personally with a designated contact in operations, QAC, community marketing and restaurant finance.

What's been your biggest take-away from the past year?
Dickey: Though 2020 was an incredibly challenging year for our industry, Dickey's Franchise stuck to our purpose statement, which is "to do both well and good in the communities in which we do business." We pivoted our marketing efforts, like moving our dine-in Kids Eat Free special online, to make sure that we could be a place where families can get high-quality food at an affordable price. We also focused on serving the community. Dickey's Barbecue Pit locations around the country launched our first responder sandwich donations packs online and began weekly free sandwich deliveries to first responders. The Dickey family matched free sandwich donations for first responders at all locations. To sum it up, we leaned on what our company is founded on – family, community and delicious Texas-style barbecue. We lived our value, do both well and good.
What's your best piece of advice for a new owner?
Dickey: Our mantra is to evolve or fail. This year, Dickey's BBQ is celebrating its 80th anniversary, so for a brand to thrive for that long, you have to be able to do that. For new owners, my best piece of advice is to be flexible and nimble, and make adjustments quickly if something isn't working. Our most successful owners never rest on their laurels. They are engaged. They are always looking at their business and evolving it to continue their success. They also see that as a franchisee we do the same – always innovate and adapt. In the restaurant business, you get back what you put in on a daily basis.
To learn more about Dickey's Barbecue Franchise, visit franchise.dickeys.com.