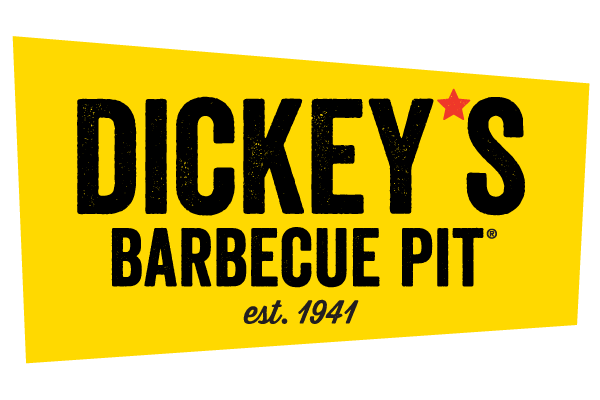 From Prospective Partner to Pitmaster: How to Buy a Restaurant Franchise
There is nothing quite as fulfilling and exciting as running your own business, and that feeling doesn't change just because that business is a franchise. Buying a chain restaurant provides you with an arsenal of resources, mentorship and sales right from the start, especially when that franchise partner is Dickey's Barbecue Pit.
Before deciding to pursue a franchise opportunity, it's important to know the qualities that lead to a successful business. At Dickey's, that means franchise owners must be engaged, passionate, entrepreneurial and community-minded. Plus, the financial qualifications should be considered.
For example, at Dickey's, if a prospective franchisee checked all the boxes for a quality franchise owner, to start their own barbecue restaurant franchise they would need $100,000 minimum in liquid capital and a minimum net worth of $300,000.
"While Dickey's provides our franchisees with all the tools we have available to make them a successful barbecue franchise, they must also bring the right qualities and resources to the table in order to see success," said Laura Rea Dickey, CEO of Dickey's Barbecue Restaurants, Inc. "At Dickey's, we're very transparent with our prospective franchisees about what it takes to run a successful restaurant. Potential franchisees should consider their personal goals and their investment budget. When looking to join a franchise family, it's a mutual evaluation process for both parties to establish trust in one another before beginning a partnership."
Once a potential franchisee has determined they possess the personal qualities, the passion and the assets, it's time to learn about how to open a franchised restaurant.
Here are a few steps and frequently asked questions about how to buy a restaurant and how to franchise a business:
Question: What is a franchise?
According to the International Franchise Association, "A franchise (or franchising) is a method of distributing products or services involving a franchisor, who establishes the brand's trademark or trade name and a business system, and a franchisee, who pays a royalty and often an initial fee for the right to do business under the franchisor's name and system."
What are the fundamental steps to buying a franchise?
The basic path to purchasing a franchise can be broken down into five steps:
Step #1: Evaluate the market you wish to enter.
Step #2: Find a franchise for sale near you that fits your market, goals and budget.
Step #3: Talk, collaborate and ask questions with your franchisor about cost, day-to-day operations, culture and other information or requirements.
Step #4: Draft a business plan and obtain financing.
Step #5: Get your business started!
With each franchisor and franchisee, these steps will vary. For more information, visit Dickey's Steps to Opening.
Question: How much does it cost to buy a restaurant?
At Dickey's, the cost of starting a restaurant has a wide range from $95,000 to $2 million. Franchising other quick-service brands can cost around $2 million, and for a full-service restaurant, it can be $3 million or more. Multiple costs should be factored into the buying decision including initial franchise fee, startup fee, royalty fee, personal finances and more.
Question: How do franchisors help and support operators once they open a location?
At Dickey's, five major steps are taken from the team to ensure operators are given the tools and training to succeed:
Site selection. Dickey's has a variety of franchise options ranging from traditional models like a brick-and-mortar with a drive-thru to nontraditional models such as food trucks and convenience stores. The Texas-style barbecue brand recently added virtual kitchens to its nontraditional model lineup, offering a fast-tracked and more affordable option for franchisees. After finding the right franchise option, franchisees can work with Dickey's real estate team to choose the best site for their location and assist in lease comparison and negotiations.
Construction. Once a franchisee has selected the perfect site, a construction manager will oversee all aspects of site construction. Dickey's BBQ Franchise will be there throughout the entire process to ensure each new location is up to its high standards.
Barbecue University. The world's largest BBQ franchise knows how to make training easy. Dickey's Barbecue Pit Franchisees learn the tricks of the barbecue business with three weeks of classroom-style training and hands-on training in a real Dickey's restaurant. The barbecue brand even invested in upgrading its program to an online platform – Barbecue University Online – that encourages engagement through a rewards-based system and includes more in-depth courses on a variety of topics.
Hiring. After completing Barbecue University, it's time to hire talented individuals to join the team in preparation for the grand opening. Dickey's Franchise equips Owners/Operators with the right tools to recruit a top-notch team of Pit Masters, Managers, and Pit Crew team members to help get ready to serve delicious, slow-smoked, Texas-style barbecue to the community.
Grand opening. Ahead of the big day, Dickey's field marketing team will provide guidance to help build buzz and anticipation around the grand opening through strategic local store marketing, advertising, and public relations efforts. On grand opening day, the operations team assists with boots-on-the-ground support to guarantee the opening goes smoothly, and your Dickey's BBQ franchise reviews are 5 stars across the board.
In addition to these five steps, a Dickey's operator is receiving an invaluable asset when they decide to purchase a franchise — a brand known nationwide. Recently, Dickey's was recognized on Newsweek's list of 'America's Favorite Restaurant Chains 2022.' This means franchisees are receiving a head start in the industry by acquiring a brand that is trusted and loved across the country.
To learn more about franchise opportunities with Dickey's, visit franchise.dickeys.com.