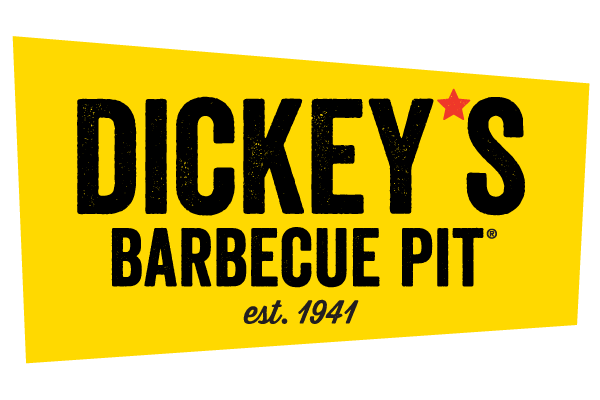 How Dickey's Brought Legit. Texas. Barbecue.™ to a Global Fanbase
From humble beginnings as a small, family-owned barbecue joint in Dallas, Texas, Dickey's Barbecue Pit has certainly come a long way – now the barbecue franchise has over 550 locations around the world. Our grand opening of our BBQ concept was back in 1941, over eight decades ago! Since then, we have grown all over the United States and in countries like Japan, Canada, Pakistan, and more!
Today, the iconic barbecue brand is one of the leading innovators and success stories in the franchise world and has found a way to attract Owner/Operators across the globe. Led by the Dickey family since day one and passed down from three generations. Dickey's Barbecue Pit offers franchisees unmatched brand recognition along with best-in-class supplier relations, marketing resources, and support systems to best position Owner/Operators to succeed.
At Dickey's, international franchisees receive the same support that domestic Owner/Operators do. Dickey's has assembled a team that strategically pushes international growth and provides marketing, technology, and supply chain support to franchisees who are overseas. Dickey's also attributes its international success to its unique flexibility to add other proteins to suit local preferences while still preparing items with the same Texas barbecue flavors. No matter what country, state, or city you are in, be sure to stop by your local Dickey's BBQ pit for some Legit. Texas. Barbecue.
A few of Dickey's high-performing international Owner/Operators — Ang Teng Yen and Geraldine Ng of Singapore and Mohammed Hussain of Canada — answered a few questions about their Dickey's international presence:
What made you open a Dickey's Barbecue Pit?
Ang Teng Yen: Singaporeans are always on the lookout for good food, and we felt that there wasn't a great place for affordable, consistent, and delicious Legit. Texas. Barbecue. in the country. We wanted to fill that void!
Mohammed Hussain: I became an Owner/Operator because I felt like my hometown of Edmonton could benefit from simple, well-priced barbecue that everyone could enjoy. And there is no better place for that than Dickey's!
How has the reception been in your country for Dickey's?
Geraldine Ng: We've gained a ton of fans! We are currently operating as a cloud kitchen and there has been plenty of demand. Now, we can't wait to open another location with the full brick-and-mortar experience.
Hussain: The reception has been overwhelmingly positive. I couldn't have imagined a better opening, and I owe a huge thanks to the Dickey's franchise team for putting us in a position to succeed.
What is it about Dickey's Texas-style, hickory-smoked barbecue that has your customers coming back for more?
Yen: It is so unique in both flavor and texture. They can't get enough of our pit-smoked meats!
Hussain: For my customers, they tell me it's the simplicity, the flavor, the juiciness and the vibe. As soon as you walk into Dickey's, you smell the hickory, and it feels like an authentic Texas smokehouse.
What sets Dickey's apart from other restaurants and barbecue chains?
Ng: For us, the difference lies in the warmth and hospitality we've received from everyone we've met on the Dickey's team. We believe that our customers feel the same way when we meet them. We're happy to be a part of the Dickey's family and we're appreciative of the support we've received from everyone on the team.
Hussain: Dickey's quick service, great quality, and affordable prices are second to none in my book. Plus, every Dickey's is run by one of the best Owner/Operators in the world — just like how me and my family strive to be!
Dickey's Barbecue Pit prides itself on the flexible business model that adapts to the culture, needs, and real estate of every city and country. Every owner/operator and pitmasters are trained to smoke and serve up the same great barbecue that we have been serving for over 80 years! Consistency is key from the same smoking equipment, cuts of meat, sauces, and even our own dry rubs. To learn more about franchise opportunities with Dickey's and read more testimonies from Dickey's Owners/Operators, visit franchise.dickeys.com.