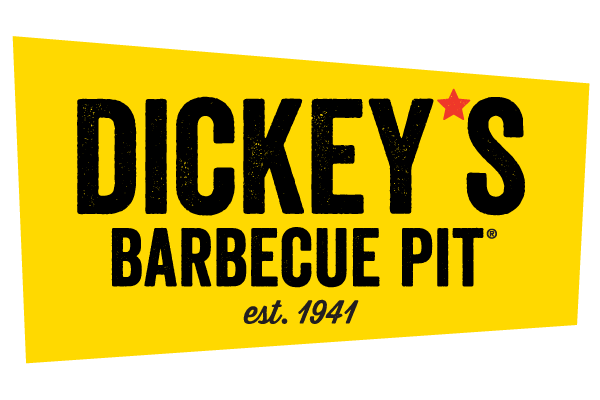 How to Go From an Aspiring Entrepreneur to a Thriving Pitmaster With Dickey's
Becoming an entrepreneur is an attractive career path for many professionals. It's a job where you can be your own boss, create your own schedule and follow your passion. But, when you're looking to jump into entrepreneurship, you have to determine what that next phase looks like to you. Do you have a unique business idea that you want to take to market, or do you have a favorite brand you would love to bring to your hometown?
Is franchising the right investment decision for you?
There are several things to consider before joining a franchise or independent business. Since franchise systems already have a process in place that works, there's less risk involved with investing. Consider the level of risk you are willing to face. By franchising a brand, you can merge the gap of potential gains and losses and will have the best of both worlds as an entrepreneur who maximizes profitability with an established brand with a successful business model.
When you join a franchise, you operate within the brand's existing systems and standards, equipping you with the steps to succeed, like site selection, training process, grand opening buzz and more. Because of this, most brand decisions, like creating logos and merchandise, have already been made. Many see this as a plus because there's less preparation needed to get your business up and running. But on the other hand, you have to consider if you want the creative liberty to be the person signing off on every detail in the brand launch process.
How successful are restaurant franchises?
According to a study conducted by FranNet of the 1,260 North American franchises the network helped open over four years, 91.2% were open after two years, and 85% were still in business after five years. This is due to the fact that most franchises have proven their concepts over many years of doing business.
What are the requirements to start a franchise?
If you've been wondering how to start a franchise restaurant, we're here to help. To start a franchise business, prospective operators should conduct their own research on brands to be fully certain that they're the right fit. At Dickey's Barbecue Pit, specific hot ticket qualities make up the ideal franchise owner, like being engaged, passionate, entrepreneurial and community-minded.
Additionally, there are financial qualifications that must be met for someone to start a franchise. The cost of starting a restaurant has a wide range from $95,000 to $2 million. Qualified Dickey's owners are required to have a minimum net worth of $300,000 and a minimum liquid capital of $100,000. In total, the franchise investment for owning a Dickey's restaurant can start as little as under $100,000 for a full, new construction build-out. In the restaurant industry, franchising other quick-service brands can cost around $2 million, and for a full-service restaurant, it can be $3 million or more.
What does support look like as a Dickey's Owner/Operator?
In addition to receiving the framework for a thriving business, the world's largest barbecue brand has several avenues for providing support for franchisees after opening. We are dedicated to giving you the tools to know how to be your own boss. With specific advisory boards run by committees of franchisees across the country that provide insight and communication on important business functions, as well as a franchise relations team, hotline number and online ticketing system that gives franchisees direct access to the Dickey's team, Owner/Operators always have options to reach out for help.
"There's much to consider when you're an ambitious entrepreneur deciding between starting a franchise restaurant or building a new brand from the ground up," said Roland Dickey, CEO of Dickey's Barbecue Capital Group. "By franchising with Dickey's, entrepreneurs have the option of being their own boss while operating within a profitable, proven system. You're joining a legacy brand that knows the ins and outs of the barbecue business and has the strong groundwork already in place to ensure your franchise is a prosperous investment."
To learn more about franchise opportunities with Dickey's, visit franchise.dickeys.com.