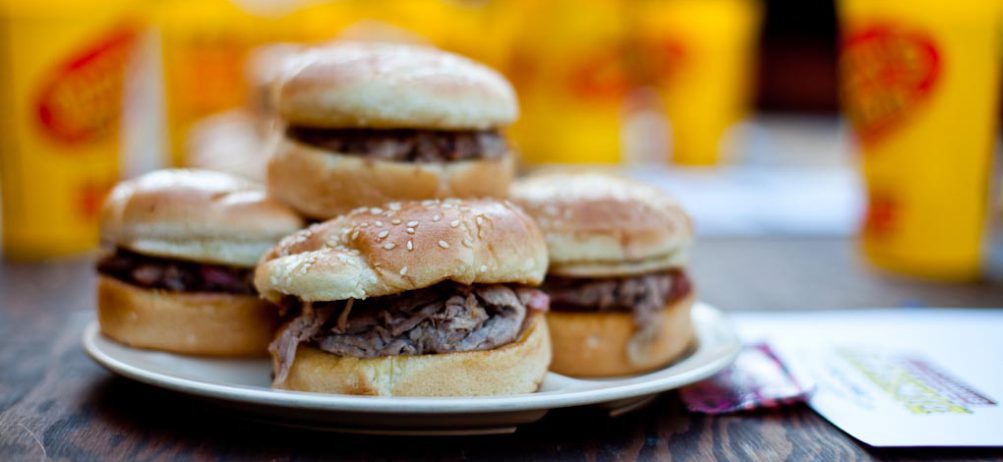 What Licenses And Permits Are Needed To Open A Restaurant?
Most people who open a restaurant do so because they have a passion for serving hungry diners. Whether they've spent hours in their home kitchens perfecting unique recipes; have an amazing idea for a concept that's never been tried; or just want to be in a business where hospitality is the core product, they put their hearts and souls in it.
Unfortunately, it takes more than enthusiasm and a love of good food to get off the ground successfully. Just as with starting any kind of enterprise, you'll need to jump through a lot of hoops to get your location up and running.
One of the most important elements of these nuts-and-bolts tasks is obtaining all the licenses and permits needed to open a restaurant. Because there are so many restaurant licenses involved, restaurateurs might see them as nothing more than a hassle, taking precious time and attention away from what they really want to be doing.
However, these documents are a necessary nuisance. Not only are they critical for staying in accordance with the law wherever you are, but they also help instill confidence in your customers. When they know that you meet all the required standards, they will likely feel better about trusting you with their meals as well as their health and safety.
Read on to learn more about all the licenses required to open a restaurant and what to expect when applying for them.
Common Licenses and Permits You May Need
Before you know anything about the permits needed to open a restaurant, perhaps the most crucial piece of advice is to do your homework. The requirements and statutes for restaurant licenses by which you will need to abide will vary significantly based on where you are. The same can be said about how much you will need to spend in fees and how long you can expect approval to take.
Given the complex nature of the process and the potential legal and financial repercussions if you don't do everything that is required, it is strongly advised to consult with your attorney before starting.
With that out of the way, here is a quick rundown of some of the most common types of licenses needed to sell food when opening your restaurant.
Business License
Opening a business of any kind begins with obtaining this license. Registration typically costs about $50, in addition to the actual costs of the license. Because this can take the form of a flat fee you pay every year or a percentage of your annual sales, costs can vary from $25 to $7,000, depending on your operation and profits. Having this ensures that you are authorized to operate as a legal entity. You most likely will need a business license before obtaining anything else.
Employer Identification Number
This is how the federal government identifies you as an employer. There is no cost to obtain your EIN, but it can take a while for your request to be processed. You will need this to file your taxes and provide employees with their wages. It's not much more than an ID number the same way your Social Security number is for you as an individual. You can obtain this by applying through the IRS website or by contacting its offices directly.
Certificate of Occupancy
This certifies that your building has passed its final inspection and has been deemed safe for people to occupy. While specific procedures to get your certificate vary by jurisdiction, the cost is typically $100. It serves to let the public know that the structure has been adequately constructed and maintained.
Food Service License
As the name implies, this is what you'll need to legally serve food within whatever jurisdictions you operate. Issued by city or county health departments, this more than likely will involve an inspection to certify your facilities are up to the required standards, as well as regular follow-up visits to verify standards continue to be upheld. While costs vary by location and business size, expect to pay between $100 to $1,000. Apply for this license online or in-person at your local health department, and be sure to read the fine print to know how long it lasts and when it must be renewed.
In addition, invest in a liquor license. Some states will require separate liquor and beer and wine licenses. Obtaining them can take months.
Food Handler's Permit/Employee Health Permit
No matter which name applies where you are, this is to certify that your employees understand safe food sanitation, storage and preparation protocols, so they avoid spreading foodborne illnesses. Each individual working in your restaurant will need to obtain this permit, including yourself. In general, the process means taking courses on these subjects and passing an exam. Costs vary between $100 and $500.
Building Health Permit
Depending on your state, you may also need to obtain proof that your property meets cleanliness and sanitation standards, especially for those that are new construction. This also requires periodic inspections from health officials. Fees to obtain a building health permit vary by location, but typically it costs somewhere between $50 and $1,000.
Sign Permit
If you plan to post signage advertising your business, it's likely that you'll need to get permission to erect a sign for your location, no matter what form it takes. You may also need to abide by community standards regarding the size, shape and positioning of your signage. Sign permits typically cost between $20 and $50.
Music Permit
A restaurant's music is a big part of its vibe. Whether using a CD or streaming service, or you have live musicians on-site, you must have a music license to avoid copyright infringement. You can obtain a music license by going straight to the source, paying The American Society of Composers, Authors and Publishers (ASCAP) or Broadcast Music Inc., or you can use a licensed music solution that will handle fees on your behalf. Either way, expect to pay somewhere between $250 and $500 for typical background music — which is much lower than the fees for violating copyrights of $750 to $30,000.
Resale Permit
This permit enables you to purchase wholesale from your vendors without paying taxes on them. This is critical because your customers already will be paying sales taxes on the finished products. Essentially, your ingredients would be taxed twice.
Dumpster Placement Permit
Restaurants generate a lot of food waste. Having a dumpster on-site is the easy solution for disposing of it, as long as you have the proper permit. Depending on your city, you can likely fill out a form to obtain this permit. Fees range between $10 and $100 per week.
How Much You Can Expect to Pay
How long does it take to get a food license and others, and how much will everything cost? Perhaps not surprisingly, the answer is that it depends. Even within the same state, municipalities and counties may have rules that differ widely from one another. Just for all the licenses and permits listed here, anticipate spending anywhere between $1,000 and $5,000 to comply. In terms of time, you may need to wait several weeks for all the permits needed to open a restaurant to clear approval.
Key Tips and Takeaways
There are many permits needed to open a restaurant, easily costing more than $1,000 in total. Nonetheless, it's vital to keep all of your licenses and permits up to date — to avoid expensive fines or, worse, stalls in your operations. Check with the federal, state and local agencies to verify what rules you must meet and what restaurant licenses are required; every location is unique. The Small Business Association (SBA) is especially helpful for new business owners. Plan thoroughly so you can have licenses secured at the proper time, avoiding a drawn-out licensing experience.
Getting the Support You Need
Dickey's Barbecue Pit Franchise gives you low-cost investment opportunities to join a brand that has been highly successful for more than 75 years. We make sure all our franchisees are equipped with everything they need to succeed — including resources for obtaining the necessary paperwork. To learn more, get in touch today.