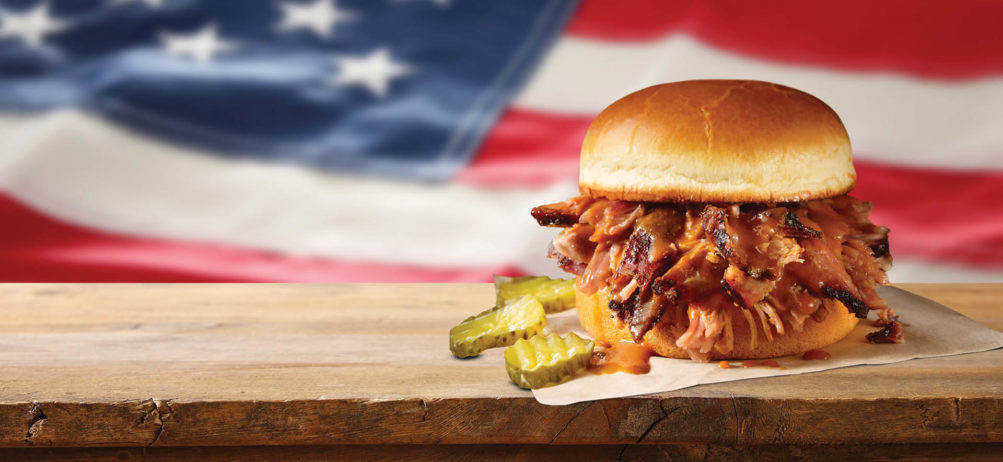 Supporting Veterans is at the Core of Dickey's Barbecue Pit Franchise
It's no secret that the Armed Forces teach many valuable skills that are essential during life after the military. Veterans enter the workforce with training in leadership, teamwork, time management, integrity and more, making them sought-after employees for many businesses.
Veterans' skill-sets acquired during service can translate into positions such as financial advisors, operations research analysts, information security analysts and registered nurses.  But, they are also a great fit for owning a franchise. In fact, Dickey's Barbecue Pit Franchise has supported Veterans for many years.
Since WWI Veteran Travis Dickey founded Dickey's BBQ Franchise in 1941, honoring America's heroes has been ingrained in the Texas-style barbecue brand's core.
"Our commitment to working with military Veterans goes all the way back to our roots," said Roland Dickey Jr., CEO of Dickey's Capital Group. "We've seen through my grandfather's  success that veterans have some unique qualities that make them successful franchise owners."
How does Dickey's Barbecue Pit franchise help military veterans?
Veterans are go-getters, and they make an ideal franchise owner. They're 45% more likely to be their own boss than non-veterans, and they own 2.5 million small businesses in America, employing more than 5 million people. Those are solid statistics!
As the world's largest barbecue concept, Dickey's knows a thing or two about the qualities successful franchisees possess. Franchise owners who thrive are the ones that are entrepreneurial, engaged, passionate and community-minded, all of which match the qualities Veterans are instilled with during military training and service.
With veterans' entrepreneurial spirit in mind, the BBQ brand has worked to create benefits to help valued service members go into business for themselves. Today, Dickey's offers incentives to make it easier for former military members to invest in their own Dickey's Barbecue Pit and transition to business ownership. At Dickey's, U.S. Veterans can receive up to 25% off the initial franchise fee.
"We're proud to work with former members of the U.S. military and to welcome veterans into the Dickey's Barbecue Pit family," Dickey said. "Our veteran owner operators have a proven success rate. It's exciting to see franchisees who served our country now getting the opportunity to own their own business."
To learn more about Dickey's opportunities for veterans, and how much a Dickey's franchise is, visit franchise.dickeys.com/ideal-franchise-owner/veteran-opportunities/.