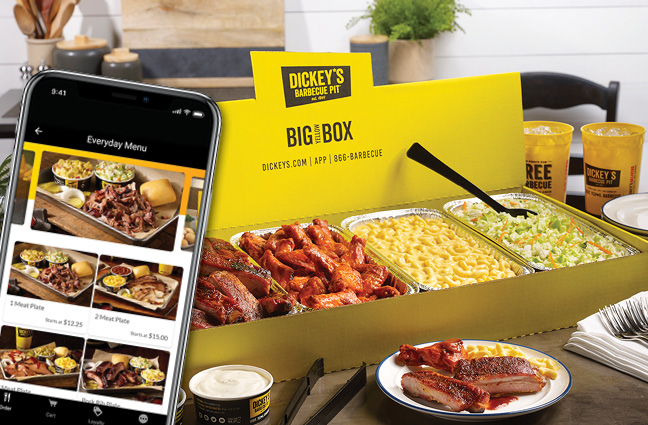 Three Reasons Why Dickey's Operators Are Going Strong In Today's Market
University of Alabama football coach Nick Saban once said, "One thing about championship teams is they're resilient. No matter what is thrown at them, no matter how deep the hole, they find a way to bounce back and overcome adversity." Saban knows a thing or two about championships and the success that comes from overcoming challenges as a team. Dickey's Barbecue Franchise does, too!
Although 2020 put the restaurant industry to the test, the team at Dickey's Barbecue Pit was ready to react and create situational responses to overcome any obstacle. The brand continues to be nimble enough to find new ways to serve and meet the needs of its customers, while also creating innovative strategies to help franchise owners thrive.
Here are three reasons why Dickey's Barbecue Pit Franchise continues to win: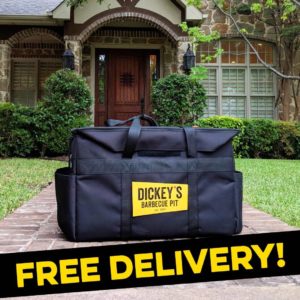 While many see a challenge, Dickey's looks for opportunity.
Dickey's has been serving slow-smoked, Texas-style barbecue since 1941. With 80 years and over 500 global locations under its belt, the world's largest barbecue franchise knows how to survive and thrive when business gets tough. At the beginning of the pandemic, Dickey's took proactive steps to optimize off-premise sales and created promotions to drive traffic. The Restaurant Support Team focused on the company mantra – evolve or fail – and found innovative ways to quickly respond and help franchisees keep their businesses going. The strategy paid off. By keeping a mix of recession-minded offers and introducing new menu items that increased repeat purchases, Dickey's dramatically improved results.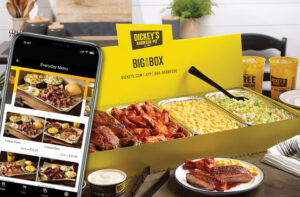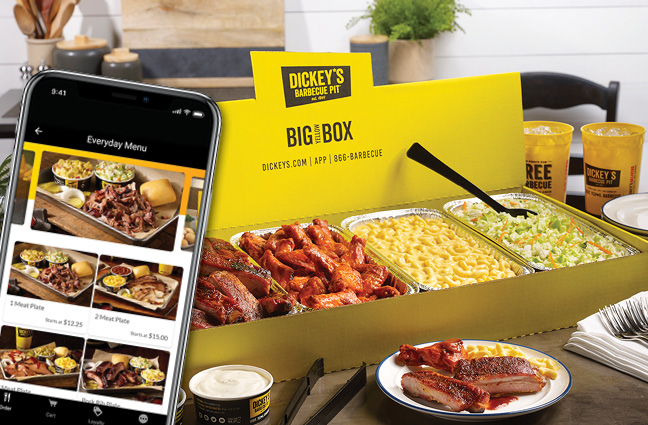 The BBQ franchise is always looking for ways to use technology to optimize the business.
This year, digital sales have replaced a large percentage of traditional dine-in traffic. Dickey's in-house technology team has streamlined the online ordering process and created a better experience for guests to keep them coming back. Dickey's digital team was proactive in creating a targeted ad strategy for mobile users and utilized digital channels to promote a combination of value-driven family deals and new product offerings. In addition, the brand revamped franchisee portals to create a more responsive 24/7 communication experience and upgraded to a more mobile-friendly dashboard.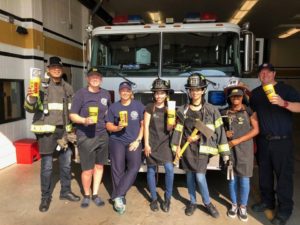 At Dickey's, community is the secret sauce for success.
Dickey's knows that being involved in local communities is a recipe for success, especially when times get hard. For example, Dickey's Barbecue Pit franchisees in the Phoenix area partnered to give over 100,000 free pulled pork sandwiches to hundreds of local essential businesses, such as pharmacies, independent doctors' offices and grocery chains, like Costco and Kroger.  Dickey's Florida owner-operators, John Lockett and Wendy Williams, partnered to feed frontline responders to show appreciation to the Gulf Coast regional medical staff. Despite the national reach of the BBQ brand, Dickey's roots are strong in the communities it serves.
There is no doubt that resilience in the face of a challenge is a true measure of future success. As a time-tested brand, Dickey's continues to invest in strategies that ensure the brand and franchisees will emerge stronger, and better than ever!