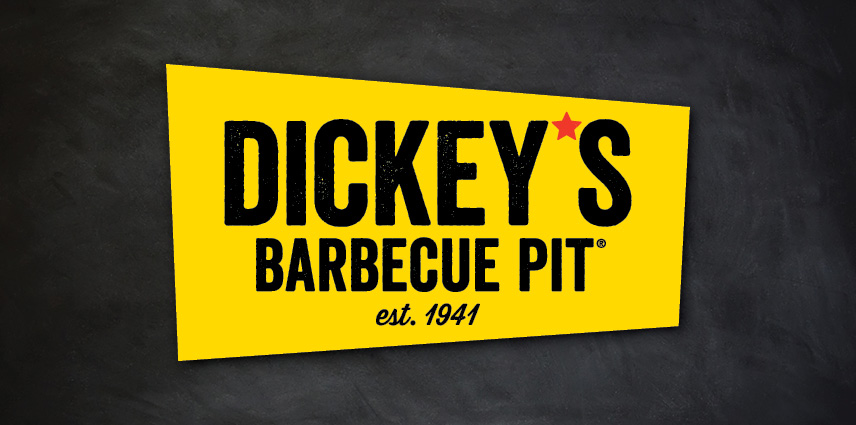 Top Reasons to Invest in a Dickey's Restaurant Franchise
When starting your own restaurant concept, there are several pros and cons to consider. On one hand, you can be your own boss and create your own future success, but there are also many risks involved in getting the business up and running, as well as preparing it for long-term success. However, by franchising a restaurant, you can merge the gap of potential gains and losses. You can get the best of both worlds as an entrepreneur who maximizes profitability with a well-known brand that has already created a system that works.
What is the definition of a franchise?
According to the International Franchise Association, "A franchise (or franchising) is a method of distributing products or services involving a franchisor, who establishes the brand's trademark or trade name and a business system, and a franchisee, who pays a royalty and often an initial fee for the right to do business under the franchisor's name and system."
What is a franchise restaurant?
Many restaurants, like Dickey's Barbecue Pit, franchise their concepts, giving aspiring entrepreneurs the opportunity to operate a restaurant within the brand's standards and procedures.
What are some of the benefits to investing in a Dickey's Restaurant Franchise?
Established brand. Dickey's has been in the barbecue business for 80 years, so new franchisees start with exceptional brand recognition. As the world's largest barbecue franchise, Dickey's is recognized globally with over 600 locations across the United States and six other countries. When guests already know the Dickey's name, they'll come to your restaurant prepared and excited for premium slow-smoked meats and savory sides. Additionally, Dickey's began franchising in 1994 and developed a well-structured system that sets its Owner/Operators up for success across the world.
Lower cost of investment. The cost of starting a restaurant has a wide range from $95,000 to $2 million. Last year, the Texas-style barbecue brand reduced franchise costs for a traditional unit by up to 26%. Dickey's adjusted its barrier to entry in order to adapt new models and better reflect current construction costs and is now among one of the cheapest quick-service restaurant franchises. In the restaurant industry, franchising other quick-service brands can cost around $2 million, and for a full-service restaurant, it can be $3 million or more. At Dickey's, qualified owners are required to have a minimum net worth of $300,000 and a minimum liquid capital of $100,000. In total, the franchise investment for owning a Dickey's restaurant can start as little as $71,993 to upwards of $323,789 for a full, new construction build-out.
Proven training process. The world's largest BBQ franchise makes training easy through Barbecue University. Pit masters learn the tricks of the barbecue business with three weeks of classroom-style training and hands-on training in a real Dickey's restaurant. Dickey's even invested in upgrading its program to an online platform – Barbecue University Online – that encourages engagement through a rewards-based system and includes more in-depth courses on a variety of topics.
Profit potential. Dickey's offers various revenue streams for franchisees to boost profits. Over the past year, the family-owned franchise has launched several virtual brands, which Owner/Operators can leverage as additional revenue streams. When you operate a Dickey's Barbecue Pit, you have the option to serve Wing Boss, Big Deal Burger and Trailer Birds Hot Chicken out of your restaurant for pickup and delivery.
Multi-unit growth opportunities. Dickey's has created a wide selection of restaurant models for franchisees to work within based on their preferences or available real estate. Most recently, Dickey's launched its virtual kitchen model, which offers a more fast-tracked and cost-efficient opportunity for franchisees. With little equipment to purchase and shared kitchen spaces, the total virtual kitchen investment is under $100,000. On top of the lower cost of entry, the virtual kitchen model gets owners up and running in just a few weeks. The barbecue brand also offers other flexible franchise plans that can work in nontraditional spaces, such as convenience stores, theme parks and malls or models that are utilized for delivery- or carryout-only. With multiple franchise models to choose from and numerous low-cost entry levels, Dickey's Owner/Operators are well-positioned to quickly expand.
"There are many pros to joining the Dickey's brand," said Roland Dickey, CEO of Dickey's Barbecue Capital Group. "But the biggest benefit is that we're more than just a barbecue restaurant – we're a franchise family. We actively establish new ways to support our Owner/Operators and ensure their business is a fruitful investment. After over 25 years in franchising, we have nailed down a robust system that we strongly believe makes us the best restaurant franchise out there."
To learn more about franchise opportunities with Dickey's, visit franchise.dickeys.com.